Seismic Integration
Coming Soon!
What Seismic data points can I track in Ambition?
How do I enable and authorize the Seismic Integration?
Seismic Integration Overview
Integrating Seismic with Ambition allows you to track Number of LiveSends sent by Rep and Number of LiveDocs created by Rep as metrics within Ambition.
Counts per rep of LiveSends and LiveDocs will be available as metrics within Ambition and are useable as metrics anywhere in Ambition - Competitions, Goals, TVs, etc.
Once the integration is authorized, Seismic LiveSends and LiveDocs data will be attributed to users from the time each respective user was activated within Ambition.
Enable and Authorize Seismic Integration
Enable and Authorize Seismic Integration
1. Open the left navigation and click Administration > Data >Integrations.
2. Under Available Integrations, click the Enable Integration button in line with the Seismic integration.
Upon enabling, you will be taken into the Seismic Integration.
3. Click on Authentication.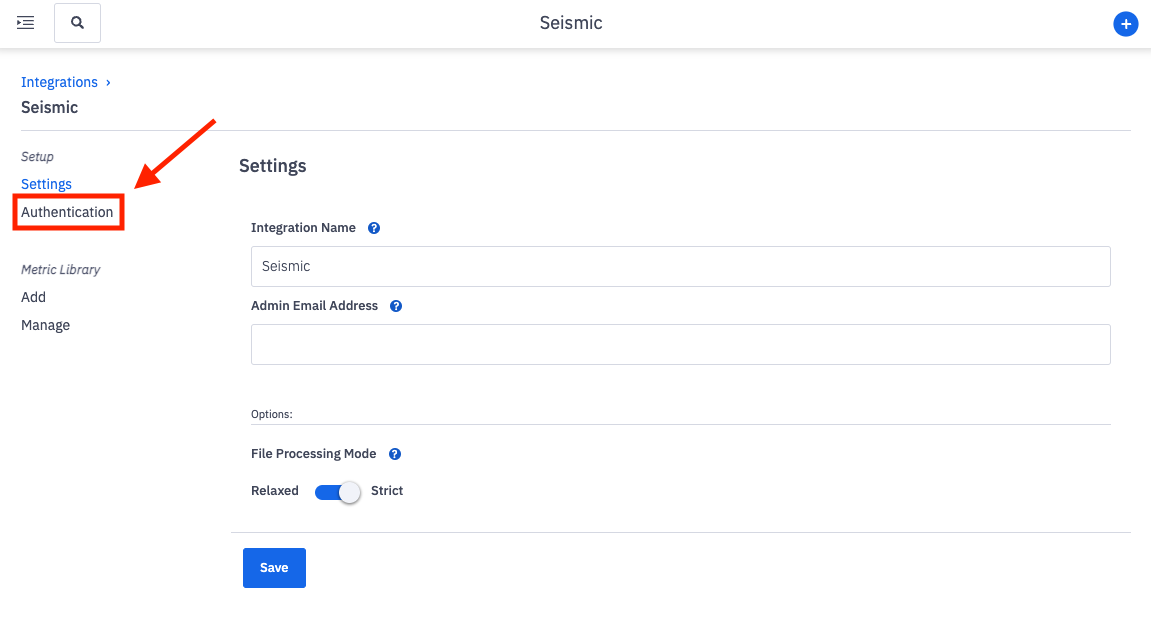 4. Input the tenant/account name and click Authorize.
You can find your tenant name in your Company's Seismic URL, which should have the following structure: tenantname.seismic.com. For example, the tenant name in the URL companyname.seismic.com would be "companyname".
5. Input your Seismic login information and click Login.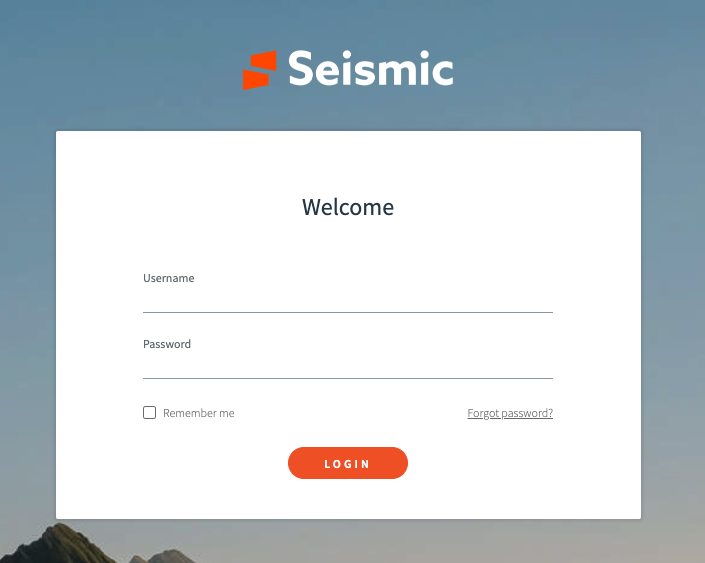 6. Upon success, you will be redirected back into Ambition. The Status will show as "Connected" and Seismic data will begin syncing with Ambition.