View Gong Call Recordings In a Check-In
If the Gong integration has been authorized, a Gong tab can be viewed and accessed within any Ambition check-in! Learn more about authorizing here.
View Gong Call Recordings
1. Once the integration has been enabled and authorized, navigate to a user's coaching check-in (or create a new check-in)
2. Within the check-in, click on the Gong tab.
3. The Gong tab will feature a list of the user's recent call recordings from Gong.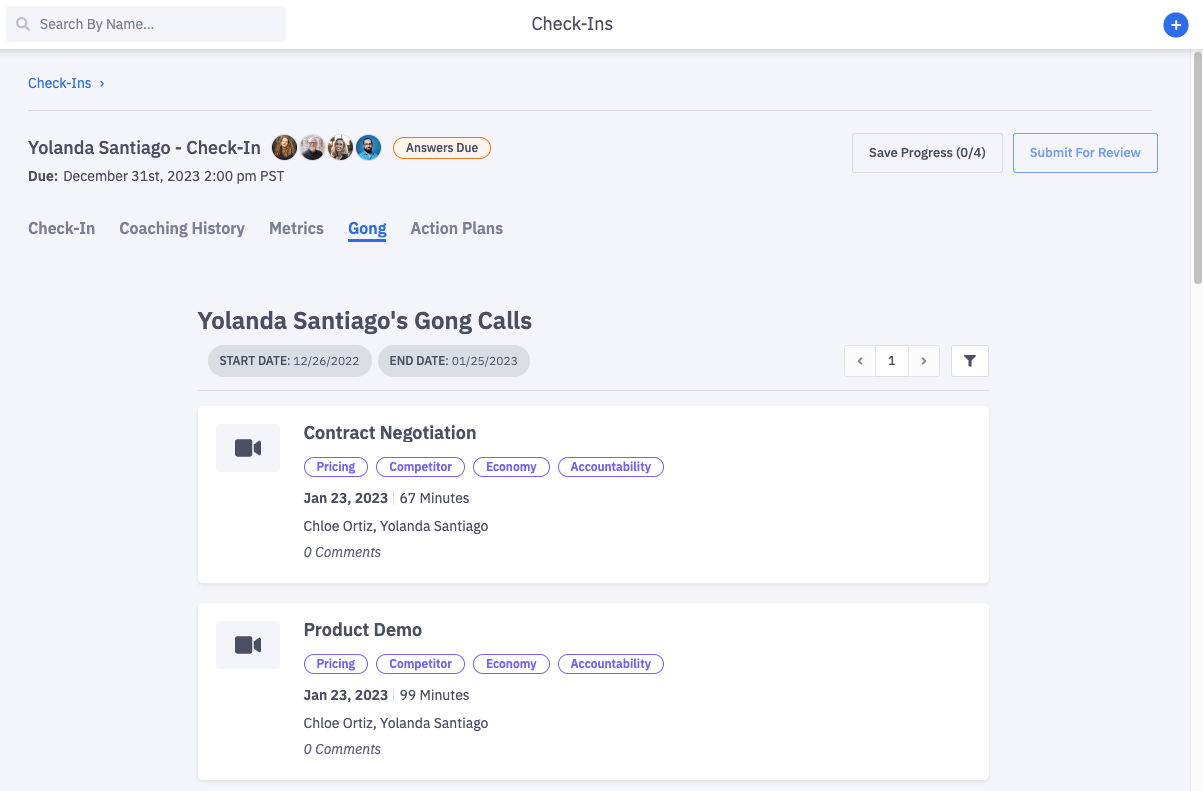 4. Clicking the Filter Icon will allow you to filter calls by time frame and search by call name.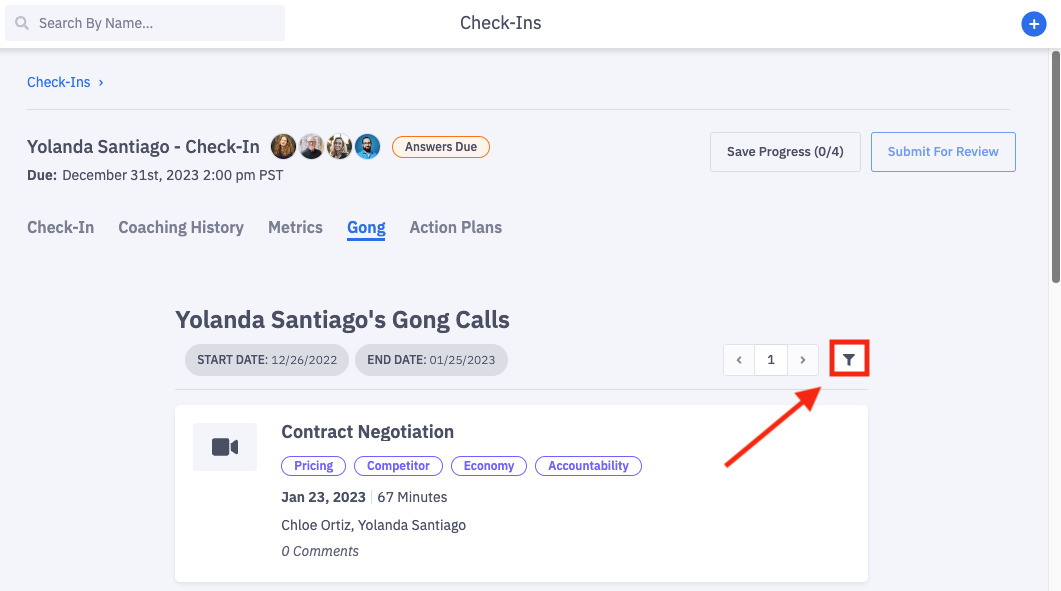 5. Clicking on a Gong call from the list will bring up the recording's media player, call details, Gong trackers, and comments.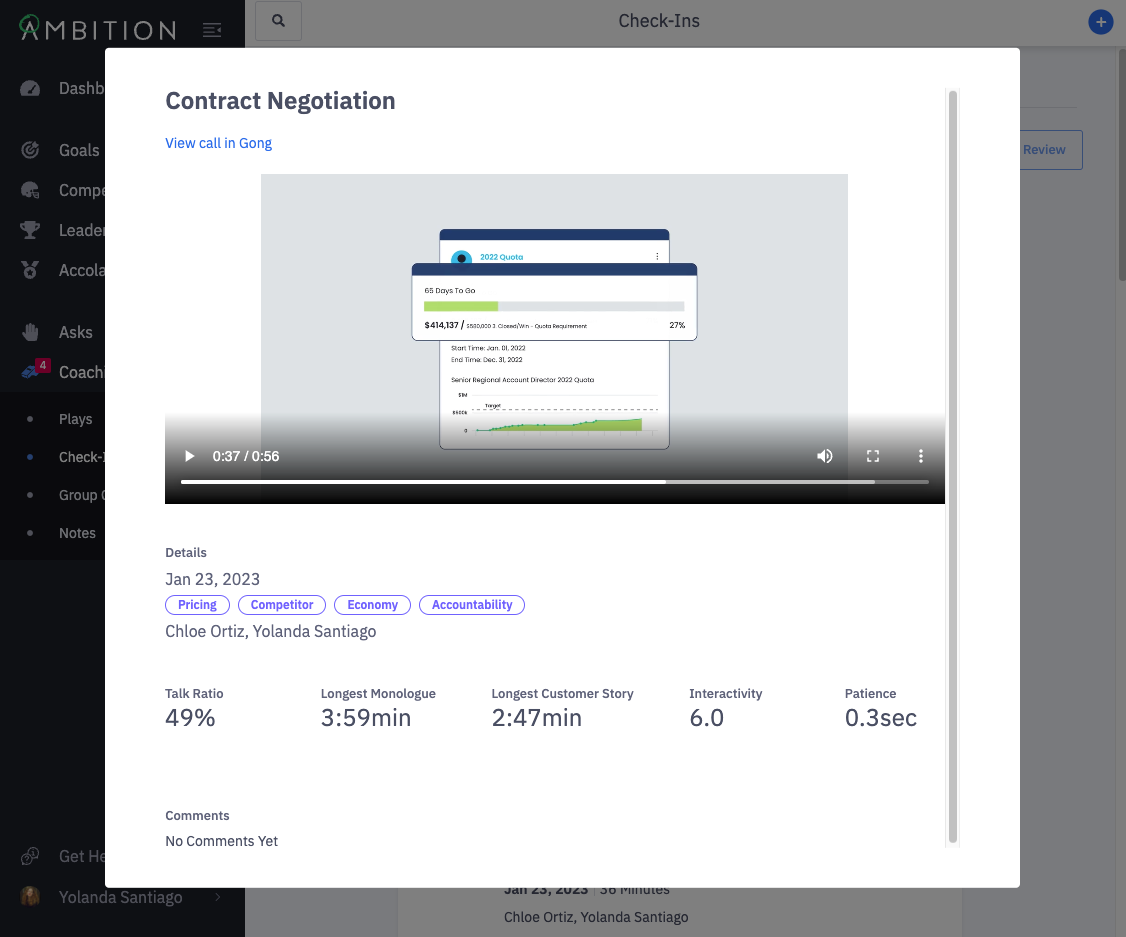 6. Clicking View call in Gong will take the user to the recording in a new browser tab.