Export Graph Data
Users with the permission "Analytics Reporting: View" will be able to view and export

all

analytics data aside from saved reports created by other users.
Optionally choose to export an image of your graph by clicking the Image button.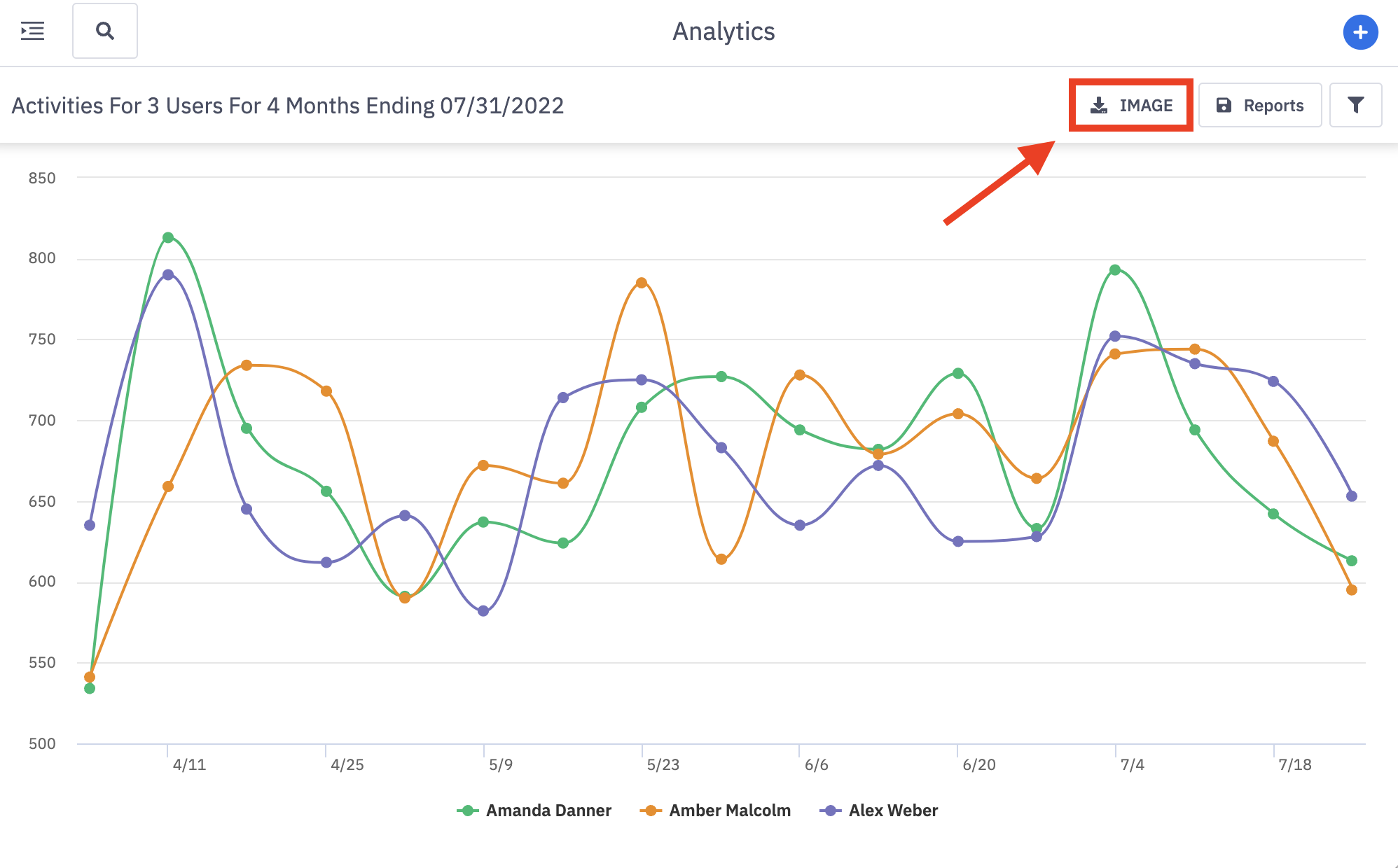 If you wish to export the metric values behind the graph's reporting, they can be exported in CSV form thorough the spreadsheet reporting using the same filters for time range, metric, and hierarchy.
Graphs can optionally be added to TVs through the graph slide type.