Duplicate Challenge
Users with the "Competitions: All Access" permission will be able to duplicate challenges.
1. Open the left navigation and click Competitions > Manage.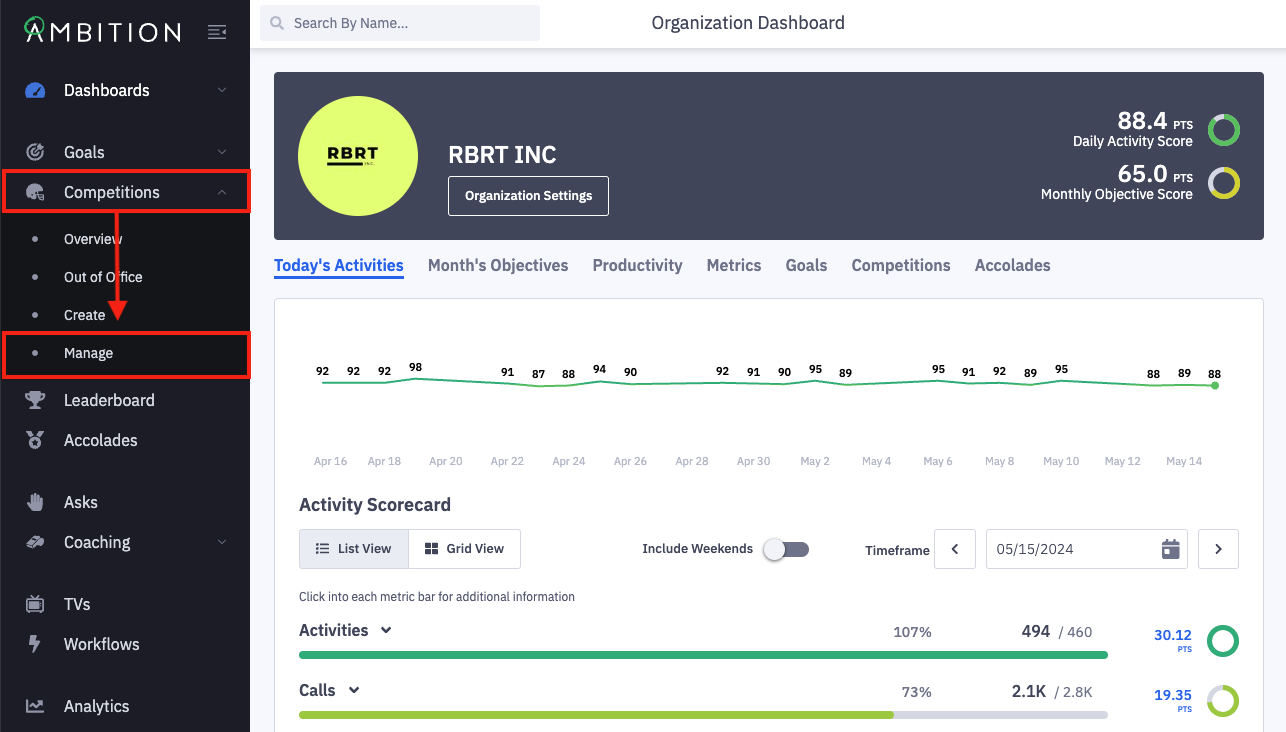 2. Click the ellipses icon,
, and Duplicate on the challenge you wish to duplicate.
All challenges can be duplicated (live vs hidden mode or status has no impact).
Additionally, you can duplicate a challenge while viewing the results. Click the ellipses icon,
, (next to the Export Challenge option) and Duplicate
3. After clicking duplicate, you will be navigated into the challenge form to finalize the details of your duplicated challenge.
The name of the duplicated challenge will feature the word "Copy" after the challenge's original name, ex. "Activity Challenge! Copy". Update and remove "copy" as needed. Note that there is a 64 character limit on the challenge name.
Select the appropriate challenge time frame. The challenge time frame for both one-off and recurring challenges will not be mapped from the original.
The live or hidden mode selection, competitors, scoring, prizes, and add to TV information will be mapped over from the original challenge. Update as needed.
4. After making the desired edits, click Create Challenge.