Goal Management
Once a Goal has been created, it will appear on the respective Goal owner's Dashboards as well as the Goal Management (Grid View shown below) interface. Admin will have the additional Manage Goals interface (List View) to view all existing and past Goals.
To Monitor Goals
If you'd like a quick glance at Goal progress across the board:
1. Open the left navigation and click the Goals tab.
The Goal Management interface (pictured above) gives you an overview of performance against all the Goals you have access to.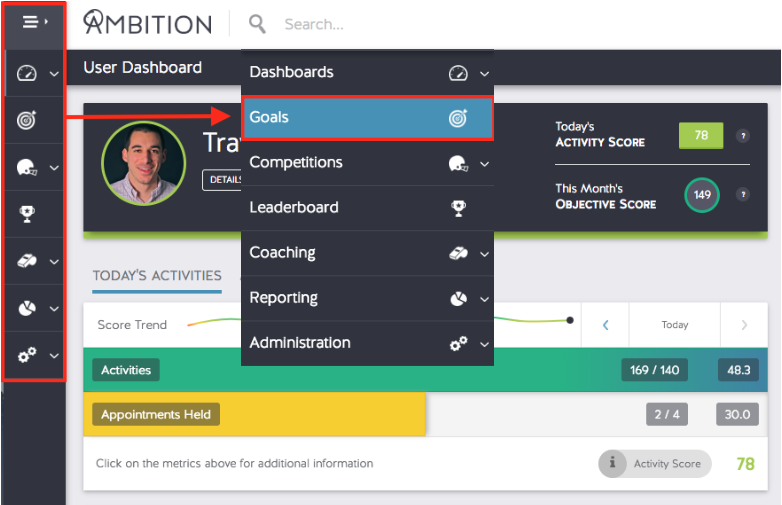 2. Click on the blue Filters button across the top of the menu to slide out the filter panel, allowing you to search for a Goal by Goal Name, User, Status, or Progress. 
3. Click Details on any Goal to see more information about the Start and End times of the Goal, as well as historical performance. 
Alternatively, you can access a List View of Goals by:
1. Opening the left navigation and clicking Administration > Goals to see the Manage Goals interface pictured below.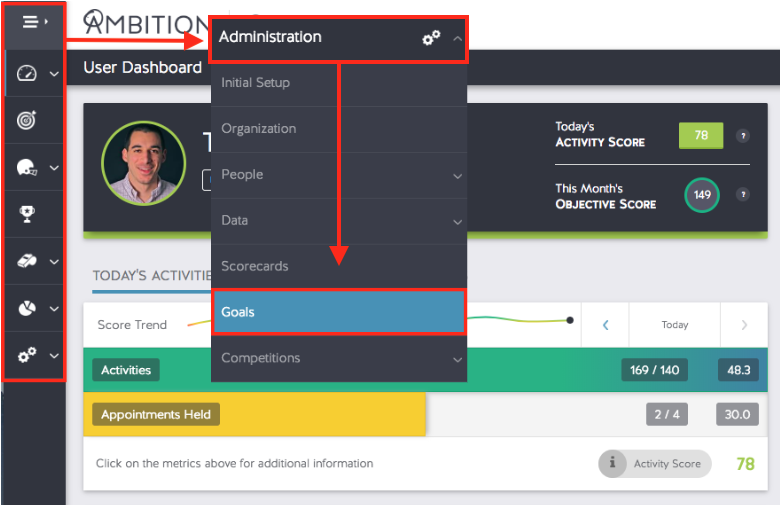 To Edit Goals
After a Goal has been created, you can update the following information:
Name
Description
Visibility
Category
End Date
Target Value
Changes to any other fields, such as Participants, Start Date, or Metric cannot be made after creation and will require a new Goal to be made. 
To Edit a Goal in Grid View:
Open the left navigation and click the Goals tab. Click the 
 icon in the top-right of any Goal in view. 
To Edit a Goal in List View:
Open the left Navigation and click Administration > Goals.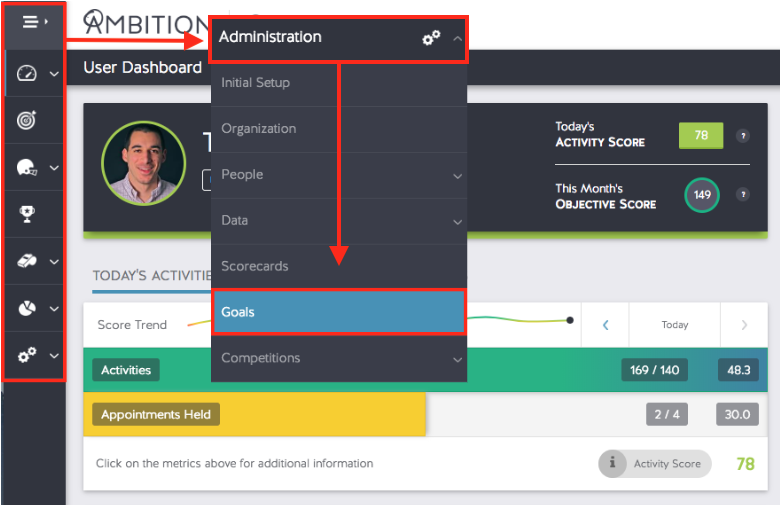 Click 

 by the appropriate Goal.