Graph
Using the Graph Reporting feature you can view trends for specific periods of time.
Trends are powerful. Trends highlight patterns. Positive trends can be reinforced, while negative trends can be realigned. You can't do either of these if you are not aware of the trends of your Users.
Sorting by Time Frames and Metrics, you can analyze trends for the Users you manage as a whole while also being able to drill down to the individual level.
Access the Graph
1. Open the left navigation and click Reporting > Graph.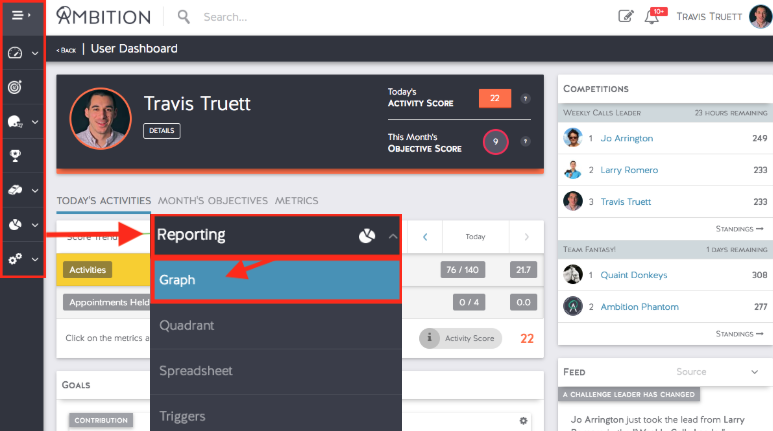 Utilize the Graph
1. Click on the blue Filters button to slide out the filter panel, allowing you to have drill-down capability to capture the exact Metrics, Time Range, and Hierarchy Levels you are desiring to see. You can even include or exclude certain Days.
Performance vs Benchmark?
At the individual level per metric you are also able to see that specific Users performance in regards to the benchmark set for them in Ambition.
A total and average are both calculated for the time frame as well.
This provides another way to have focused and fruitful discussion about past performance and planning for the future.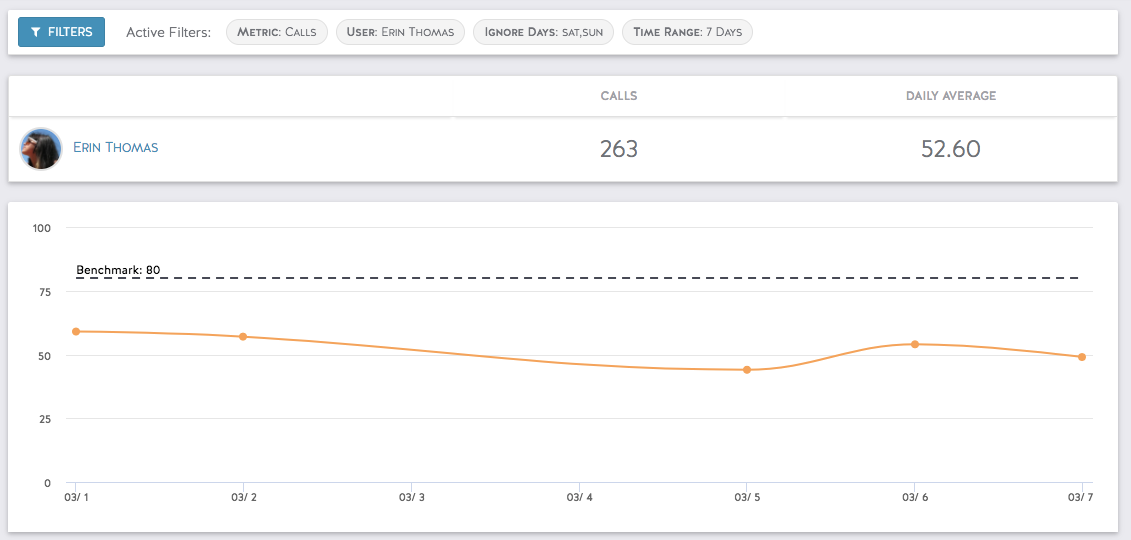 What Time Frames Can I Track?
The Graph can be filtered in varying time frames from weekly, monthly, quarterly, and yearly.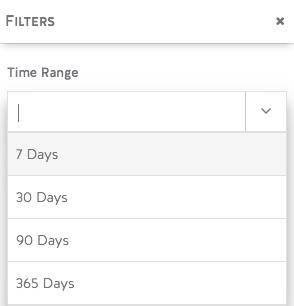 Want to see how Users perform just on Mondays? Need to exclude 0's from Saturday and Sunday when only a few employees input data?
You can select which day(s) you'd like to pull in as you further drill down trends in data.