Note: If you're creating more than 15 Users, it may be faster to Upload Users via CSV Upload.
Create User Manually
1. Open the left navigation and click Administration > People > Users.
2. Click the + Create New User button.
3. Ensure Create User is selected in the Choose Creation Method dropdown.

3. Complete the Create User form.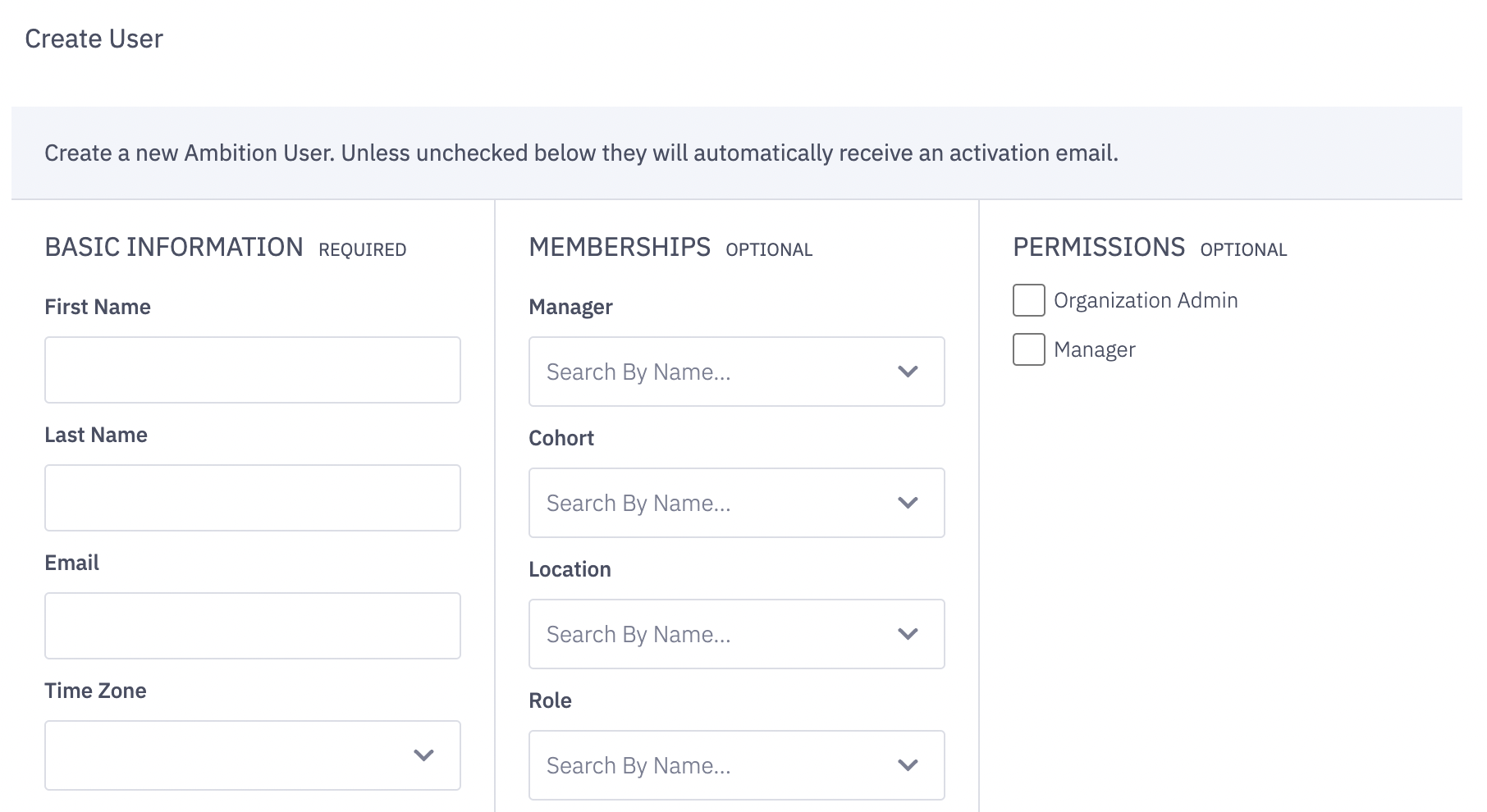 Basic Information is Required
First and Last Name
Name your new User will appear listed as in Ambition.
Email
Corresponding @yourcompany.com email tied to the User.

If a User has multiple @company email addresses (ex. travis@yourcompany.com and travis.truett@yourcompany.com), select a single, most reliable email to be tied to that User.
Time Zone
Select the time zone where the User is located.
Available time zone options found here.
Optional Information
Memberships and Permissions sections are Optional
These aspects can be updated at anytime.
4. Click the Create User button.

Invite Upon Creation is automatically checked, meaning Ambition will automatically send an email to the new User asking them to set a password and login.
You'll probably want to uncheck this if you're setting everything up for the first time and not ready to invite Users just yet.