Ambition Auto Benchmarking
If you're unsure of what a Scorecard Benchmark should be or unsure that your estimate is realistic you can use Ambition's Auto Benchmarking to guide you.
Auto Benchmarking uses the last 90 days of performance data to make a recommendation of a realistic benchmark value. Statistically speaking, we provide the 80th percentile value as a attainable benchmark. That historical data is only pulled from an aggregation of assigned contributors for the group's Scorecard. 
How do I use Auto Benchmarking?
1. First access the Scorecard you are wanting to modify. Open the left navigation and click Administration > Scorecards.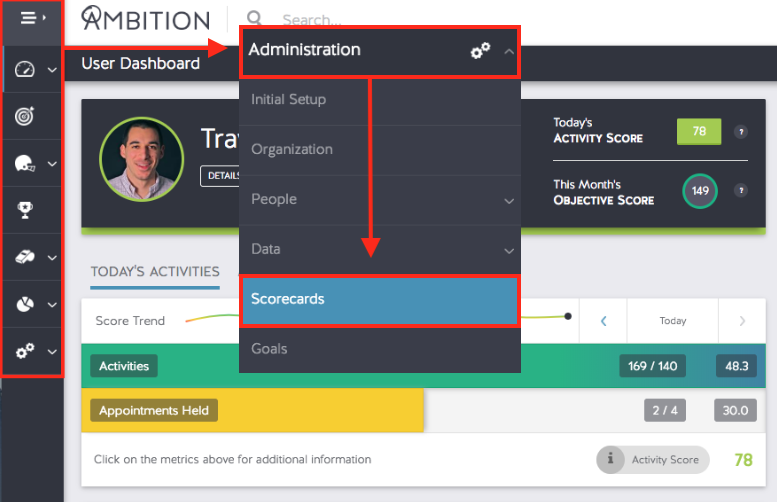 2. Select the Role whose Scorecard you are wanting to modify.

3. To use Auto Benchmarking click the Magic Wand icon 
 next to a particular metric.
Auto Benchmarking will return the new value for your Scorecard Benchmark. If you don't want to use the Auto Benchmark value, you can continue to edit and update the Benchmark.