Smart Benchmark Tool
Scorecards are included in Gamify, Pro, and Enterprise Packages.
If you are unsure of what a Scorecard Benchmark should be or unsure that your estimate is realistic you can use Ambition's Smart Benchmark Tool to guide you.
What is Smart Benchmarking?
Smart Benchmarking uses the last 12 weeks of performance data (as available) to make a recommendation of a realistic benchmark value.
Statistically speaking, we provide the 80th percentile value as an attainable benchmark.
That historical data is only pulled from an aggregation of assigned contributors for the Group's Scorecard.
Set Smart Benchmarks
Users with the "Ambition Scores: Edit" permission will be able to access Scorecards and edit Scorecard Targets.
1. Open the left navigation and click Administration > Scorecards.
2. Select the Role, or appropriate scored Group Type, whose Scorecard you are wanting to modify.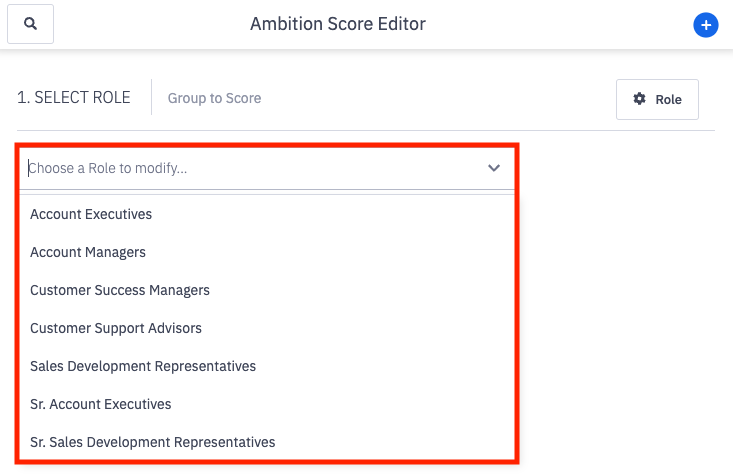 3. Click the Calculate Target next to a particular metric. Auto Benchmarking will return the new 80th percentile value for your Scorecard Benchmark.
80th percentile feel too high for your team?
↳ You can click into the box where "80th" is listed, and type in a new value, ex. 10th, 50th, etc.
If you don't want to use the Smart Benchmark value, no problem! You can continue to edit and update the Benchmark(s). Nothing is final until saving in Step 5.
4. Click on View Analytics to see a histogram and leaderboard based on your inputs above (showing thirty days of historical data).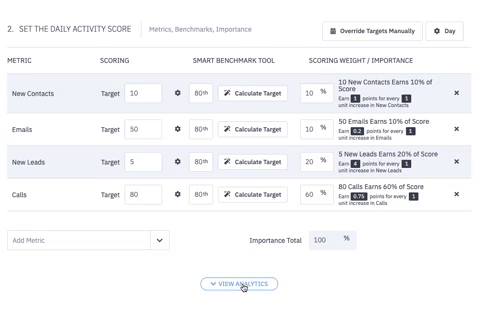 5. Click the Saves Scores button.

6. Confirm that you understand the changes being made will result in Scores being recomputed by typing I UNDERSTAND.
Then click the button stating, I Understand, Show me the Next Warning.
7. Type I UNDERSTAND for Objective Score and click I Understand, Save Scores.
Your newest Scorecard configuration will then be reflected across Ambition.