Integration Contact
Providing an integration contact is invaluable when the Ambition Support Team needs to directly contact an administrator of an integration when those nitty gritty technical issues arise.
Set Integration Contacts
1. Open the left navigation and click Administration > Data > Integrations.
2. Click Edit in line with the appropriate integration.

3. Set an Admin Email Address. Click the Save button.
This email is who Ambition Support will directly contact.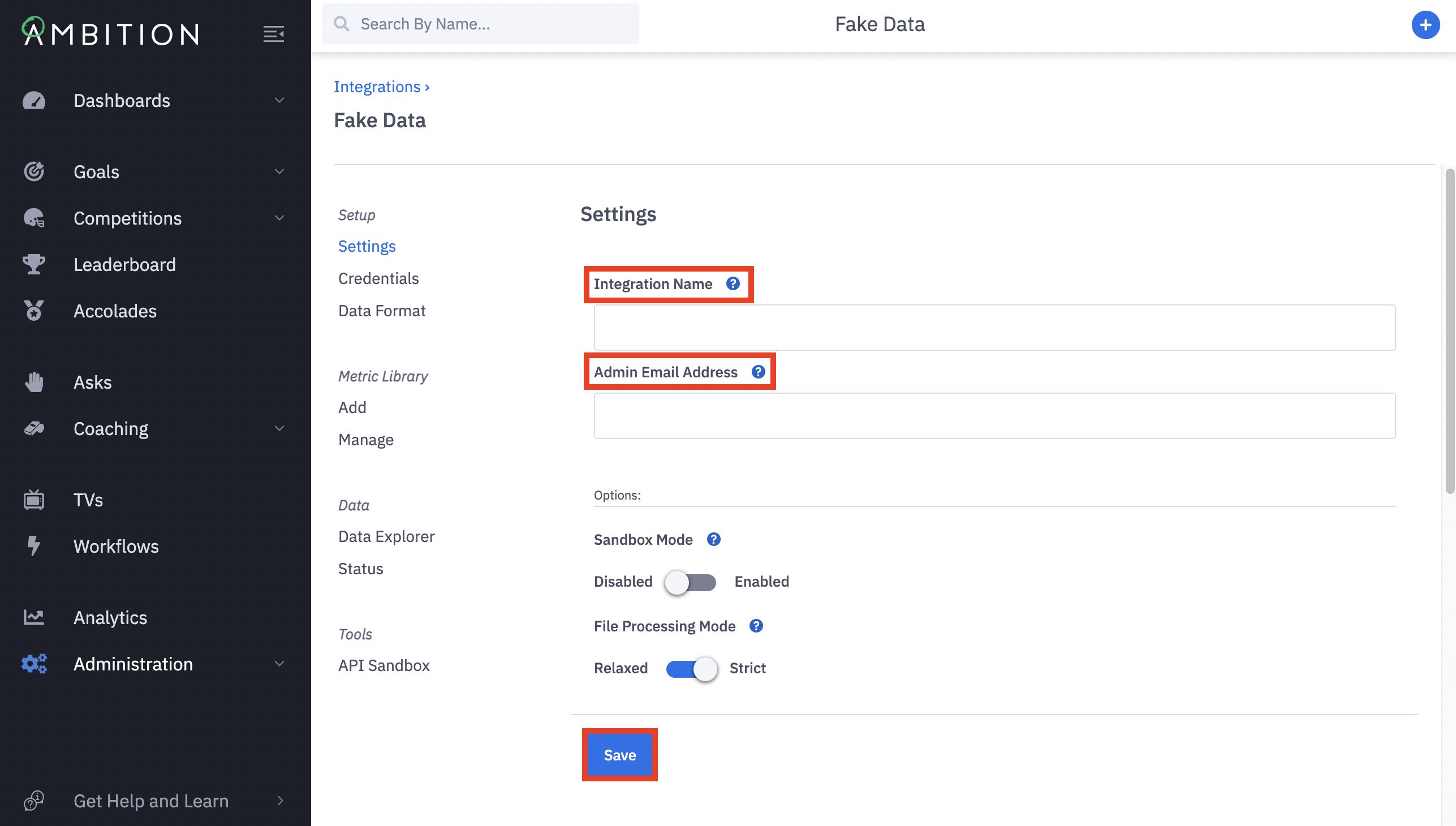 4. Repeat for all integrations.