Editing a Challenge
Once an Ambition Challenge has been created, only the following fields can be edited:
Name
One-Off vs Recurring
Competitors
Prizes
Note: Recurring Challenges can be converted to One-Off Challenges, however One-Off Challenges cannot be made to recur. 
Edit a Challenge:
You can edit Challenges in either Grid View or in List View.
Access Challenges in Grid View 
1. Open the left navigation and click the Competitions tab > Challenges.
2.Click on the blue Filters button, found across the top of the menu, to slide out the filter panel. This will allow you to search for a Challenge based on User and Status.

3. Edit the Challenge by clicking the " 
 " icon on the appropriate Challenge.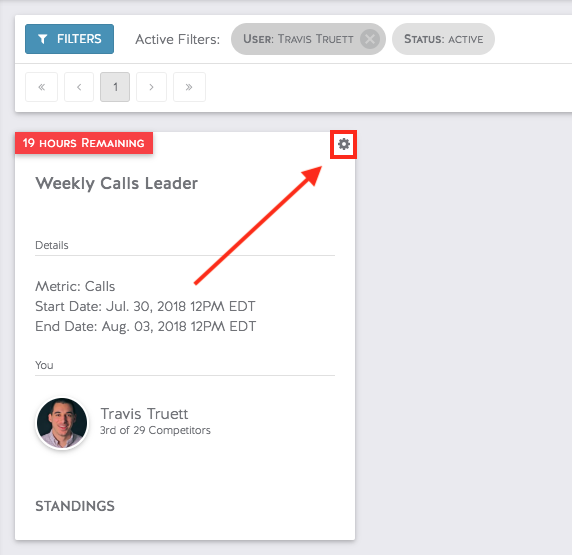 Access Challenges in List View
1. Open the left navigation and click Administration > Competitions > Challenges.
2. Scroll to find the Challenge you need to update and select the  
icon
Editing the Challenge
Regardless of how you navigate to the Challenge, the interface for editing remains the same. 
After making necessary edits to the name, competitors, and prizes, click the green Update Challenge button to save your changes.