Ambition Competitions
Ambition's gamification system is flexible, powerful and effective at motivating employees within your organization.
There are two competition frameworks available: Challenge and Fantasy.
Challenges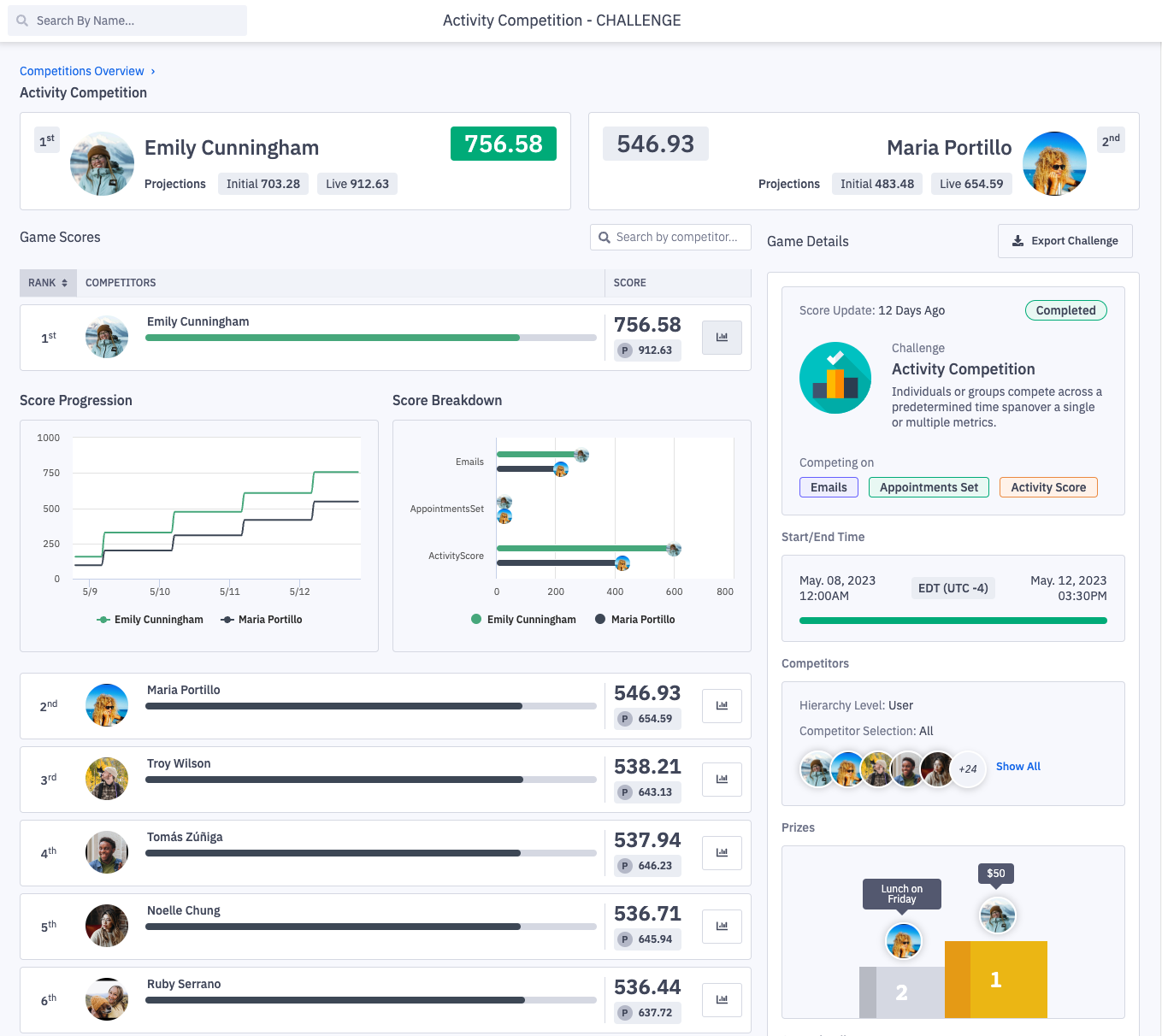 A challenge is a head-to-head competition where users, teams, or any other groups compete with each other. Challenges are Ambition's answer to the common "SPIFF".
Ambition challenges are typically based on an automatically updated KPIs. You select metrics, choose competitors, and define a duration. Simple and great for driving specific behavior.
Here are some of the most common challenges we see:
Weekly Call Leader
Monthly Revenue Competition
Manager Head-to-Head
Team Head-to-Head
Fantasy Competitions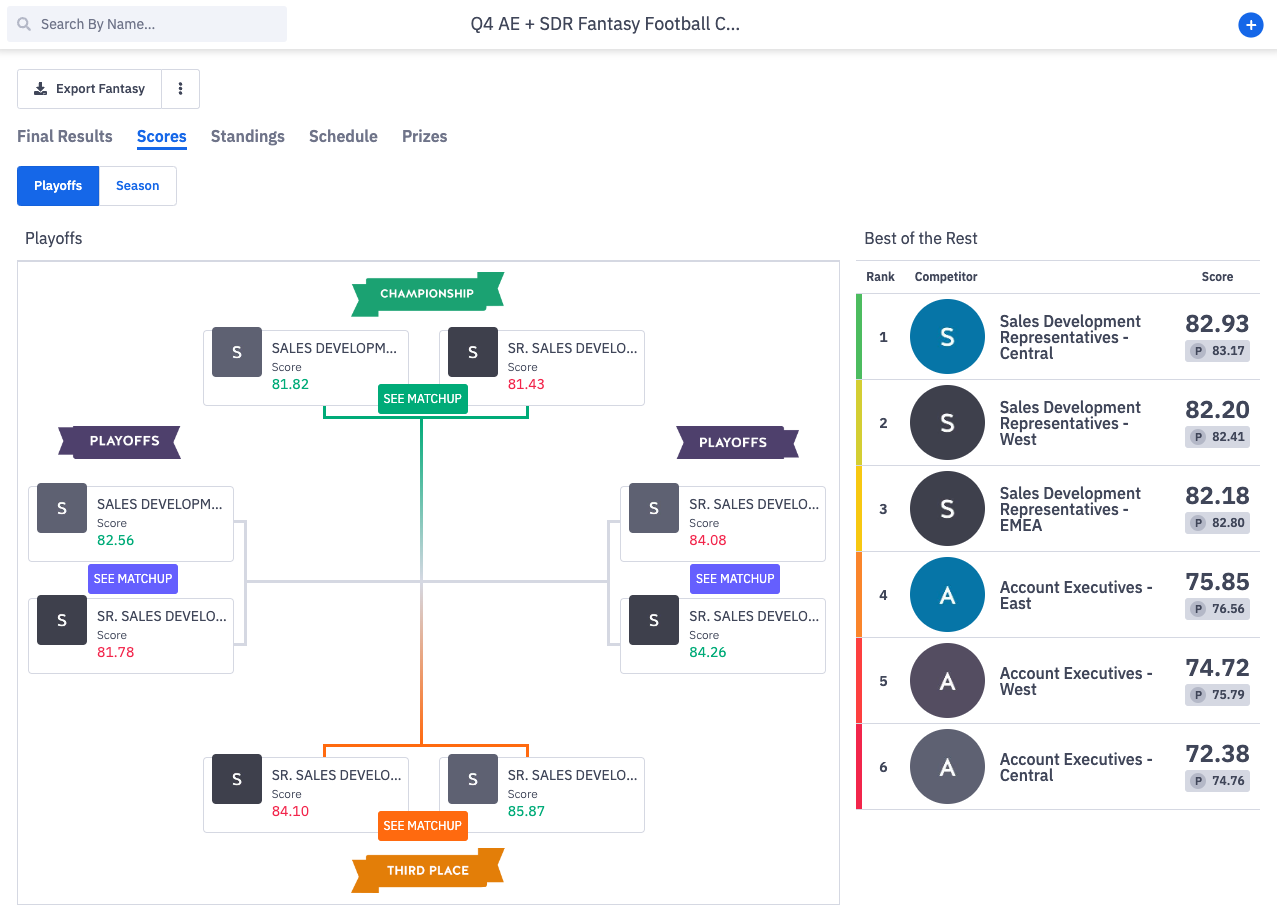 In addition to head-to-head challenges, Ambition's fantasy competitions are similar to "Fantasy Football" a widely popular format within the United States. Fantasy competitions are more involved, but it's perfect for driving collaborative, long-term behavior.
Fantasy allows your organization to draft employees into teams and compete over a "season" comprised of weekly head-to-head matchups.
At the end of the "regular season" the top four competitors (determined by regular season wins + tie-breakers) will compete in a two week "Playoff" bracket, while the rest of the competitors participate in a consolation group.
Competitors are recognized for:
1st, 2nd, 3rd: Determined by playoff bracket.
Best of the Rest: Winner of the consolation bracket.
Season MVP: Best individual contributor across entirety of competition.
What is an Ambition fantasy competition?