Reauthenticating Ambition's Salesforce Connection
Ambition can lose connection to Salesforce if the person who installed/authorized Ambition has had their Salesforce account deleted or stripped of necessary permissions. If this has happened you will need an active Salesforce account with Admin permissions to reauthenticate the Ambition connection.
Steps to Reauthenticate
1. Login to your Ambition instance.
2. Open the left nav and click Administration > Data > Integrations.
3. Click the Settings button on the Salesforce Integration.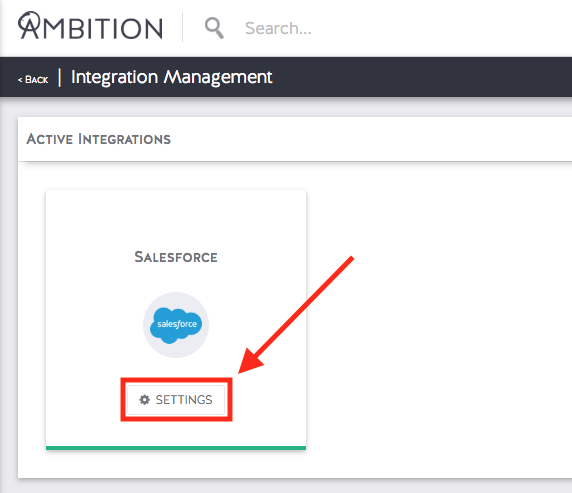 4. Since Ambition is already installed, you can bypass Step 1 of the initial install and move directly to Step 2. Click the Authorize API button.
5. Click Allow when prompted. You will be redirected back to Ambition once authorization is complete. This authorization process might take ~1 minute.