Leaderboard Slide
The Leaderboard slide will display top (and optionally, bottom) performers for a given metric, time frame and grouping.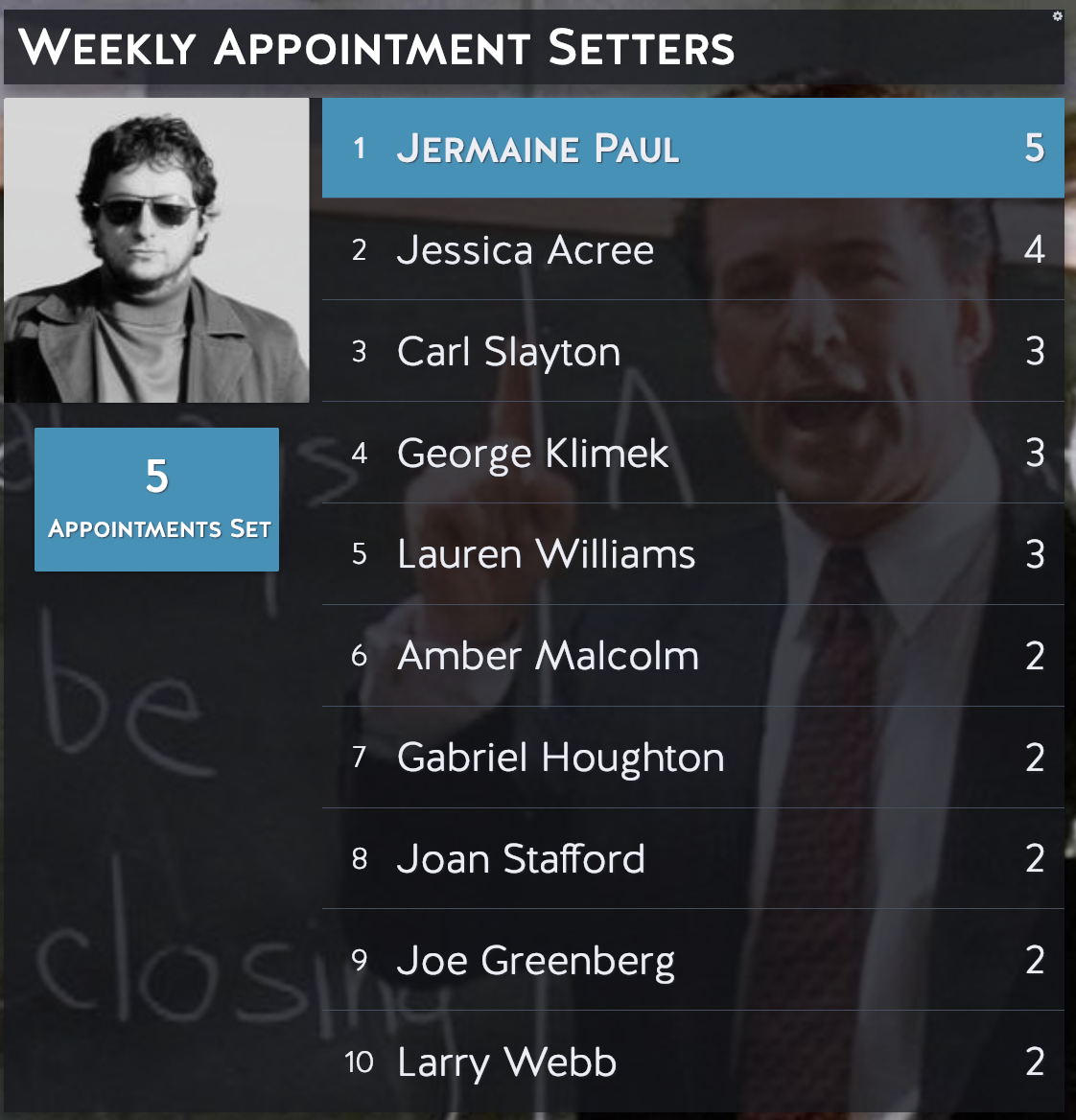 Create a Leaderboard Slide
1. Open the left navigation and click Administration > TVs.
2. Click the blue Slides button for the TV you wish to edit.
Upon clicking Slides, you will see a blank Create Slide form.
3. Complete the Create Slide Form.
Basics
Name: This will be displayed on the TV to identify the slide. This important step will help people quickly understand what they're viewing on a TV.
We recommend being explicit in naming the slide. Example, if you're using a Most Improved by Rank slide, add this to the slide's title!

Type: Select Leaderboard from the dropdown.
Slide Duration: Determine how long this slide will be displayed per carousel rotation.
Start Date: When the slide will be visible on the TV. Default to today.
Delete Date: Optional, when the slide will be removed from the TV and Deleted.
Slide Order: The slide's position within the carousel.
Slide Background: Optionally upload a background image.
Setup
Metric: Select the Metric to be displayed.
Time Frame: Time Frame of data to be displayed. Options from Today to Last Year.
Rank By: Absolute Metric Value relative percent to Activity Score target, or Most Improved.
Examples shown below.
Important to Note: If a Percent to Activity Target Leaderboard is selected, data for Users without a Scorecard Target will show as a value instead of percent-to-activity progress bar.
Sort By: Show Top 10 performers or Bottom 10 performers
Example of a Value Leaderboard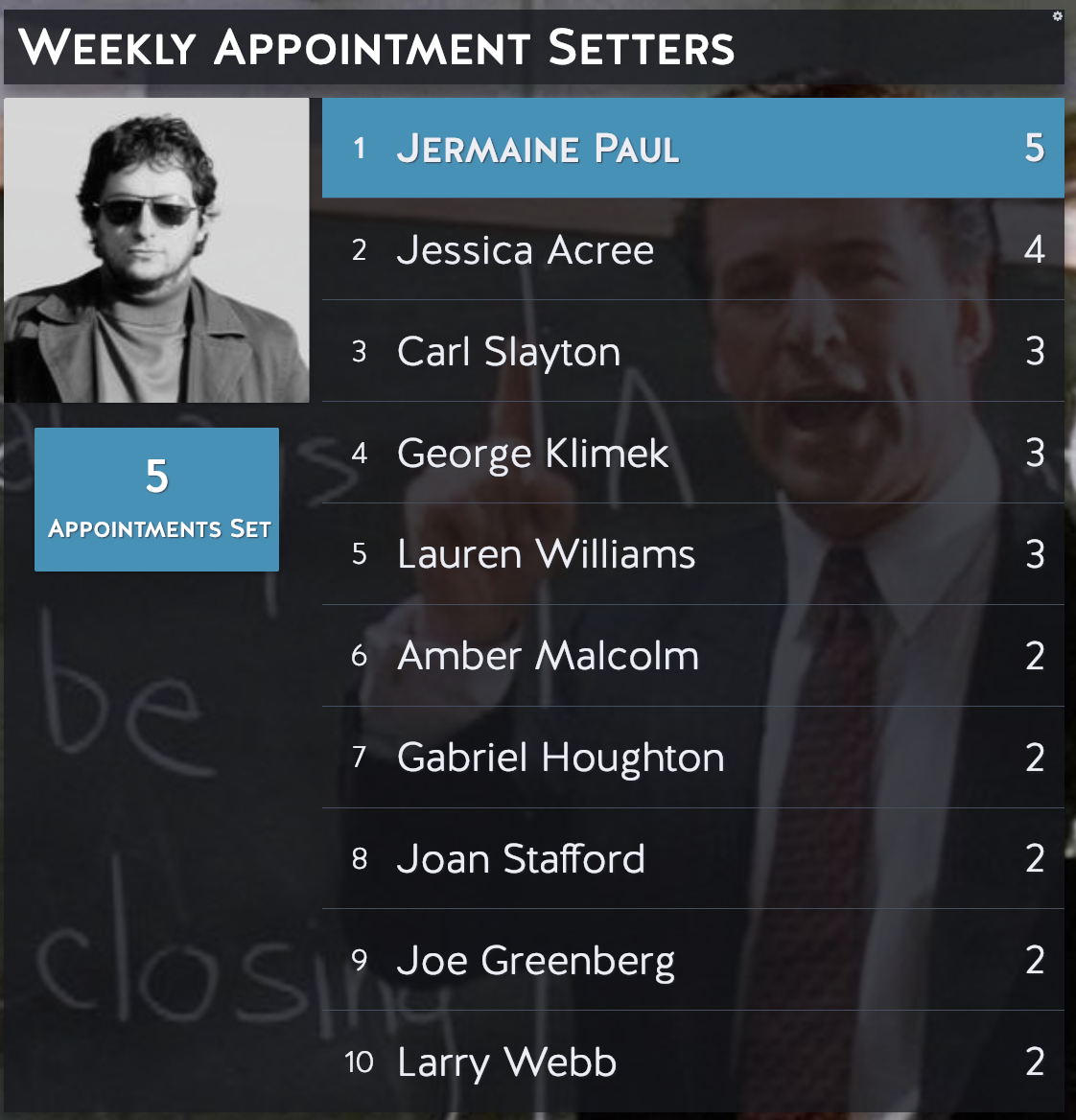 Example of Percent to Activity Target Leaderboard
Example of Most Improved by Value Leaderboard
Target Settings
Select the Hierarchy Level to be displayed on the Leaderboard.

4. Optionally click the blue Preview button to preview your Leaderboard slide.
Note: Uploaded slide background images will not be viewable through the Preview option.
5. Click the green Save button.