Birthday Slide
Display employee birthdays for the current week.
If there are no birthdays within the current week, the slide will be skipped from displaying on a live TV.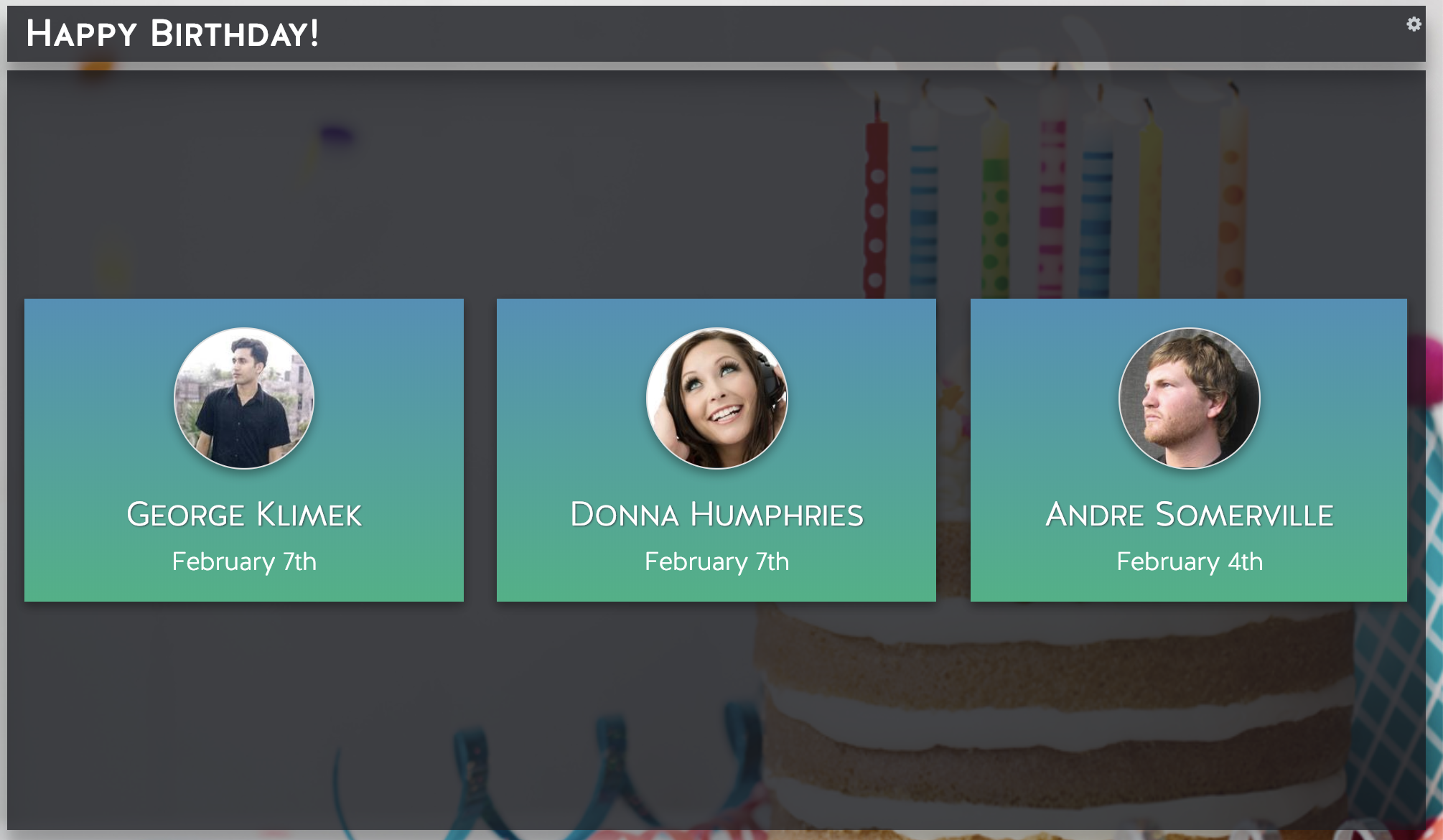 Create a Birthday Slide
1. Open the left navigation and click Administration > TVs.
2. Click the blue Slides button for the TV you wish to edit.
Upon clicking Slides, you will see a blank Create Slide form.
3. Complete the Create Slide Form.
Basics
Name: This will be displayed on the TV to identify the slide.
Type: Select Birthday from the dropdown.
Slide Duration: Determine how long this slide will be displayed per carousel rotation.
Slide Order: The slide's position within the carousel.
Start Date: When the slide will be visible on the TV. Default to today.
Delete Date: Optional, when the slide will be removed from the TV and Deleted.
Slide Background: Optionally upload a background image.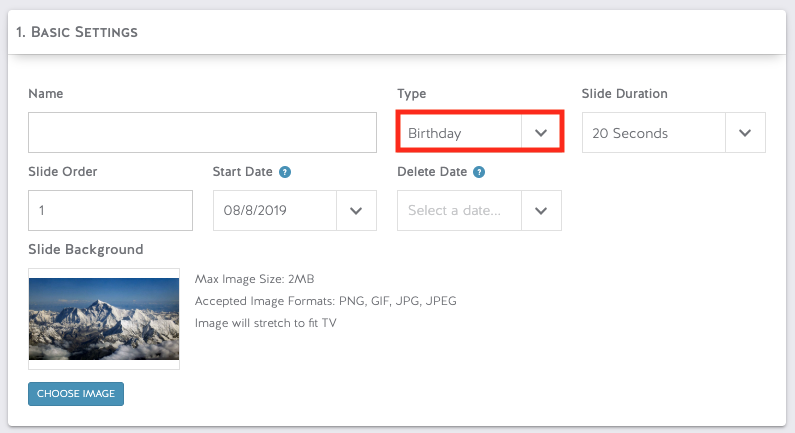 Target
Filter Users to determine which birthdays are displayed.
4. Optionally click the blue Preview button to preview your Birthday slide.
Note: Uploaded slide background images will not be viewable through the Preview option.
5. Click the green Save button.