Note: If you're updating more than 5 users, it may be faster to Edit Users via CSV Upload.
Manually Update Users
Update a User
1. Open the left navigation and click Administration > People > Users.
2. Search for your User in the top right box labeled Search.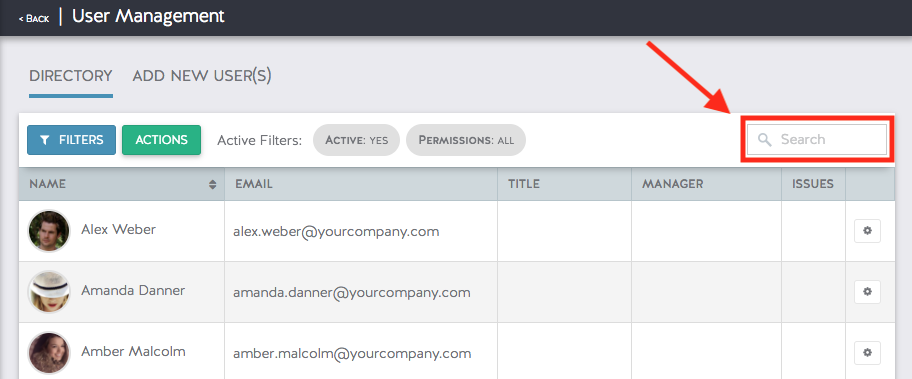 3. Once you've found the User you'd like to edit, click the 
 icon in the rightmost field of the User's row.
4. Make the necessary updates.
5. Click the green Save Changes button at the bottom of the User's settings.
If you need to update several Users, save time by updating multiple Users at once.