Update Manual Entry Goals
Add Progress For Manual Entry Goals
1. Open the left navigation and click the Goals tab.
2. Click on Add Progress to post an update.
Both Administrators and the Goal creator can Add Progress to a Manual Entry Goal.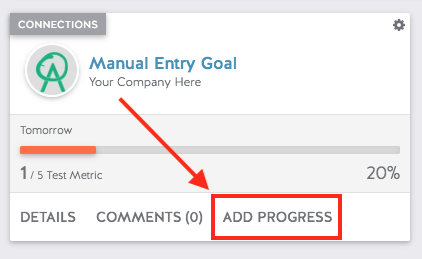 3. Type in the new value for the Goal and click Save Progress
The Goal will then reflect the new value and percentage to the Goal.