Recurring Challenge Examples
You will find that Ambition's recurrence system to be very flexible, it can handle both simple and complex scenarios.
Ambition will not automatically generate recurring
Challenges
into the future, instead the new Challenge will be created upon each recurring start date and time.
Every Week Day from 8AM to 5PM
Pro Tip: Selecting Repeats Every 1 Week instead of Every 1 Day allows you to select M,T,W,Th,F and remove competitions from occurring on the weekend.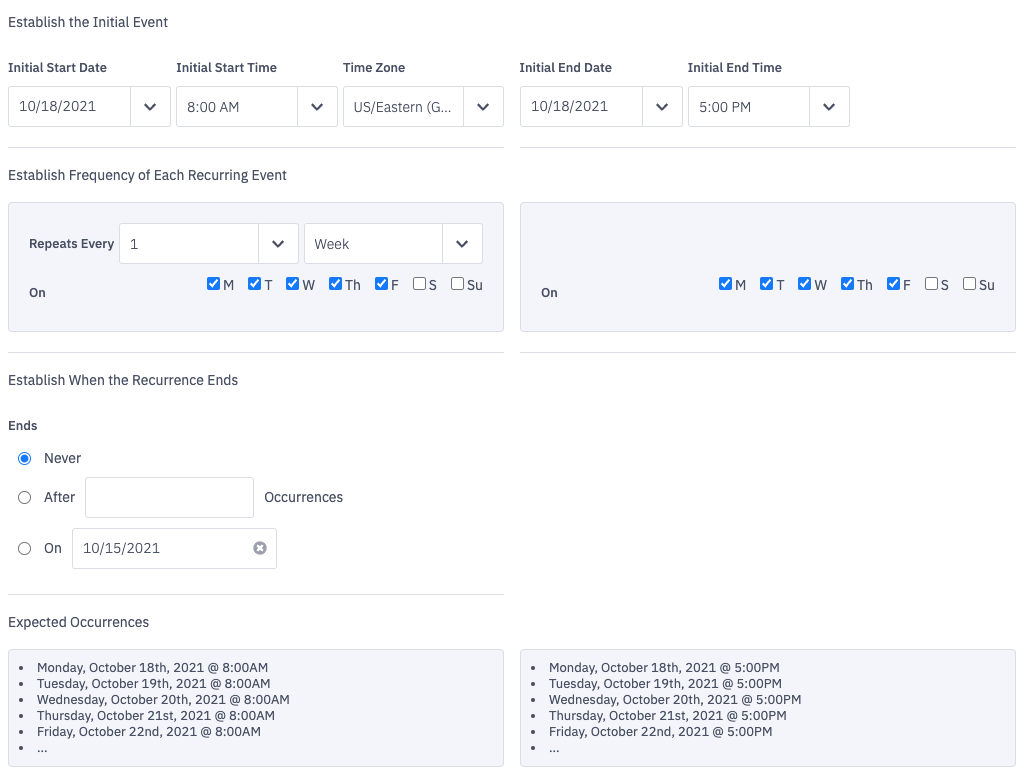 Every Friday from 8AM to 5PM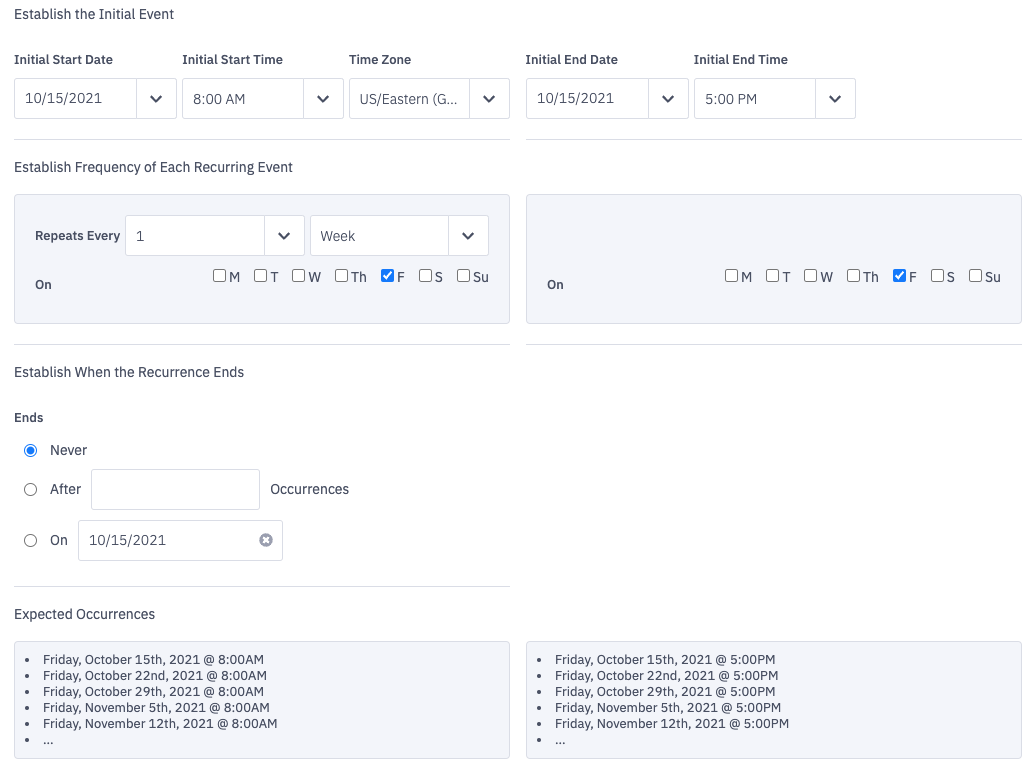 Every First Monday to Last Friday of the Month
Notice that the Initial Start Date is the 1st Monday of the month and that the Initial End Date is the last Friday of the month. These are what define your options.