Metrics Tab on Scorecard
While your Scorecard highlights your Role specific data, there is a good chance you have more progress to highlight.
Accessing and Analyzing Metric Totals for Data not on your Scorecard
1. Click the Metrics tab above your Scorecard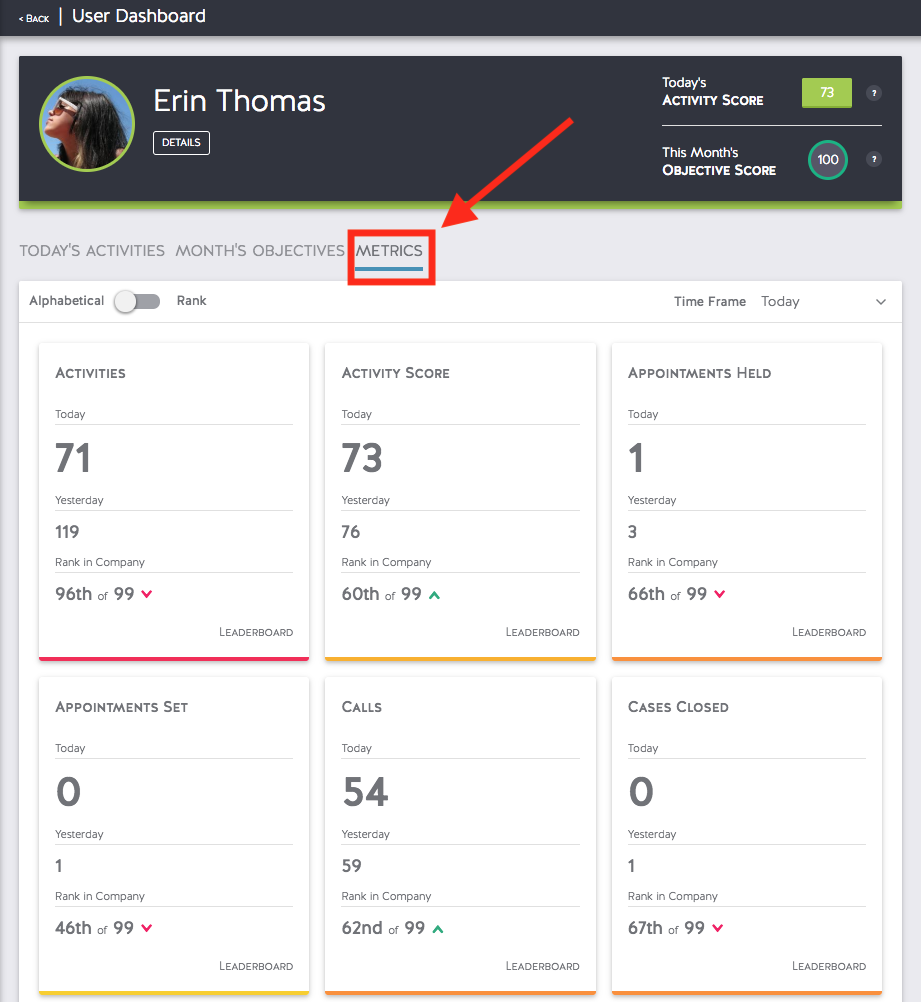 2. Click the Time Frame dropdown to view your metrics across a variety of time frame options.
You can toggle between ordering your Metrics alphabetically or based on Stack Ranking.
3. Toggle the Metric ordering to Rank.
Based on the order, bottom border color, and number rank, you can get a quick sense of where your progress is falling in comparison with other users.
By clicking on the Leaderboard link, you will be taken to the Leaderboard view of the Metric and can see exactly where you line up!