Viewing Goal Progress
Goals are included in Coach, Pro, and Enterprise Packages.
The Goals tab on your Dashboard will highlight all active Goals.
You can also view the results of any Active or Complete Goals through the left navigation > Goals. Great way to check back in on your growth!
Want to create Goals for yourself? Learn more here.
Access Goals
1. On your Personal Dashboard, click the Goals tab.
Goals that are actively in progress will be shown.
Clicking the See All option, will allow you to see all active and historical Goals and even create a new one!
If there are no active goals, you will be instructed to click the Goals tab in the left navigation.
Alternatively, you can view all Goals via the Goals Tab
1. Open the left navigation and click Goals > My Goals.
Default view contains all In Progress Goals for yourself.
If you do not have any personal Goals set, the view will be blank and filters will want to be adjusted.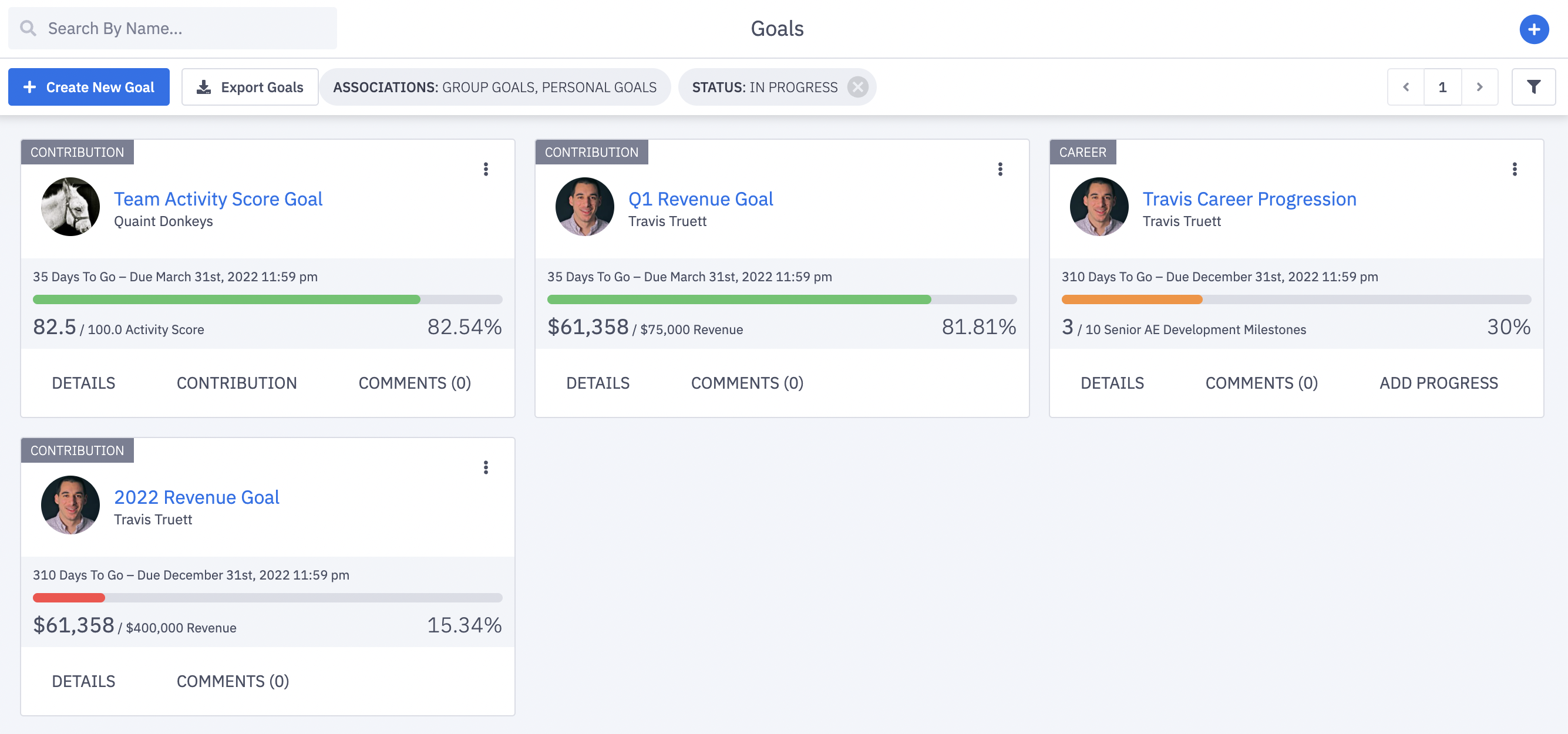 2. Click on the Filters icon across the top of the menu to slide out the filter menu.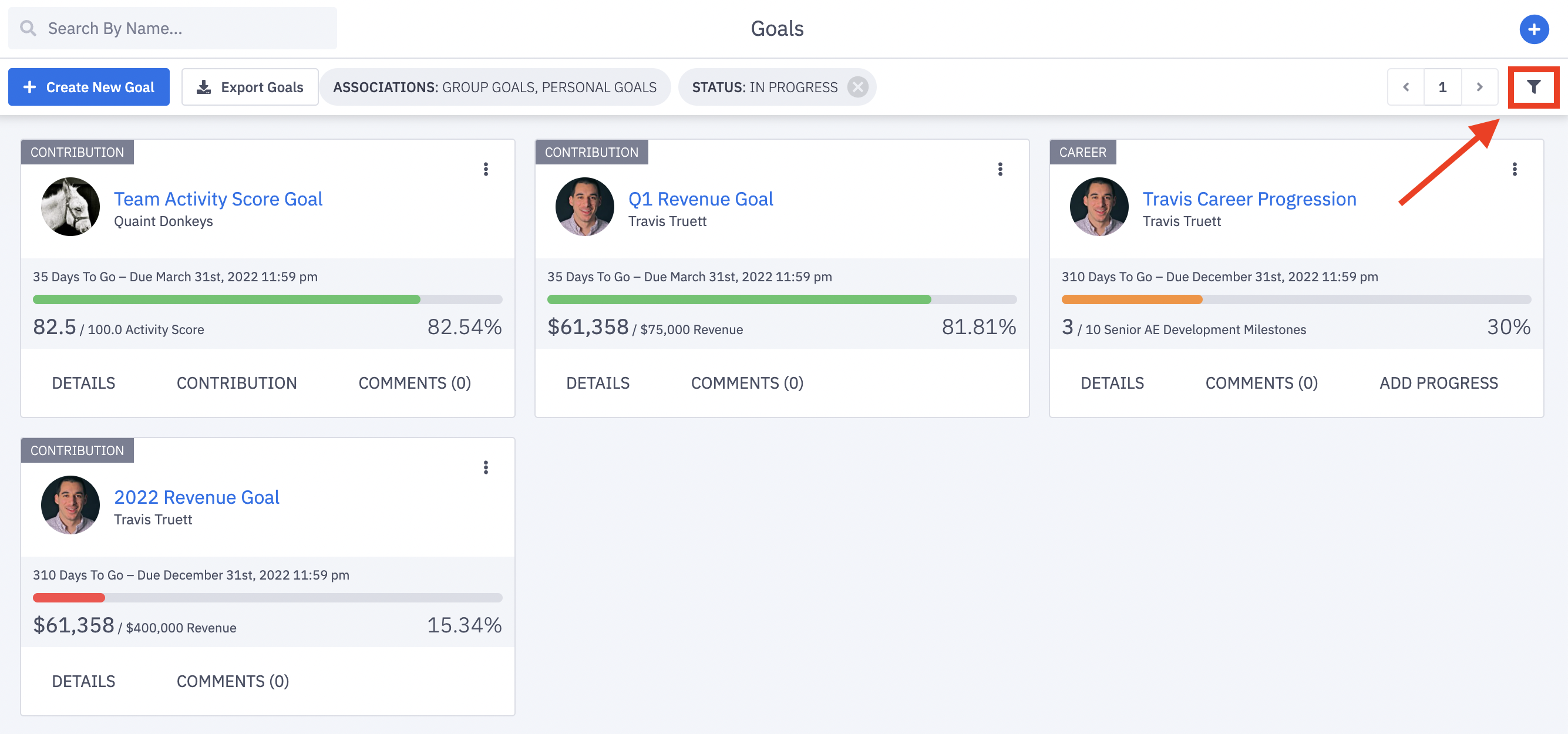 The filter menu allows you to search for a Goal by Goal Name, Association, Status, Progress, or Time Frame.