Profile Image/Picture
If your Organization utilizes our Salesforce Integration, your Salesforce profile picture may have been synced over. If not, please take the time to upload a profile picture!
Update Profile Image
1. Click on your name in the upper right corner of Ambition.
2. Click My Settings.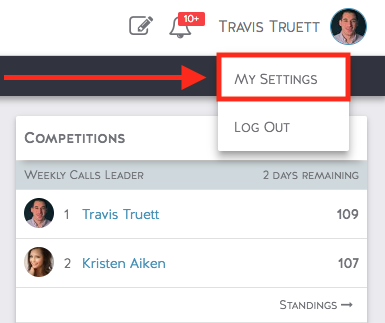 3. Click Choose File.
4. Select and upload the desired image from your device.
Make sure your image does not exceed our 2MB file size.
5. After uploading, scroll to the bottom of your settings and click the green Save Changes button.
Curious about other aspects of your Settings? Check out this article.