Anthem and GIFs in Ambition
Where will I see my Anthem in Ambition?
Where will I see my GIF in Ambition?
Anthem
If set, Anthems will be viewable:
On an Ambition TV when you've reached company-defined thresholds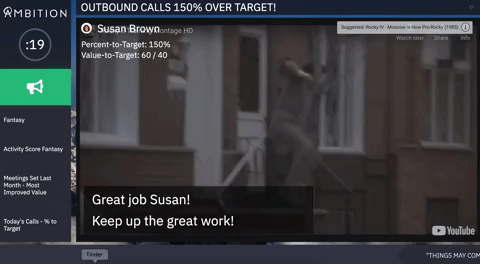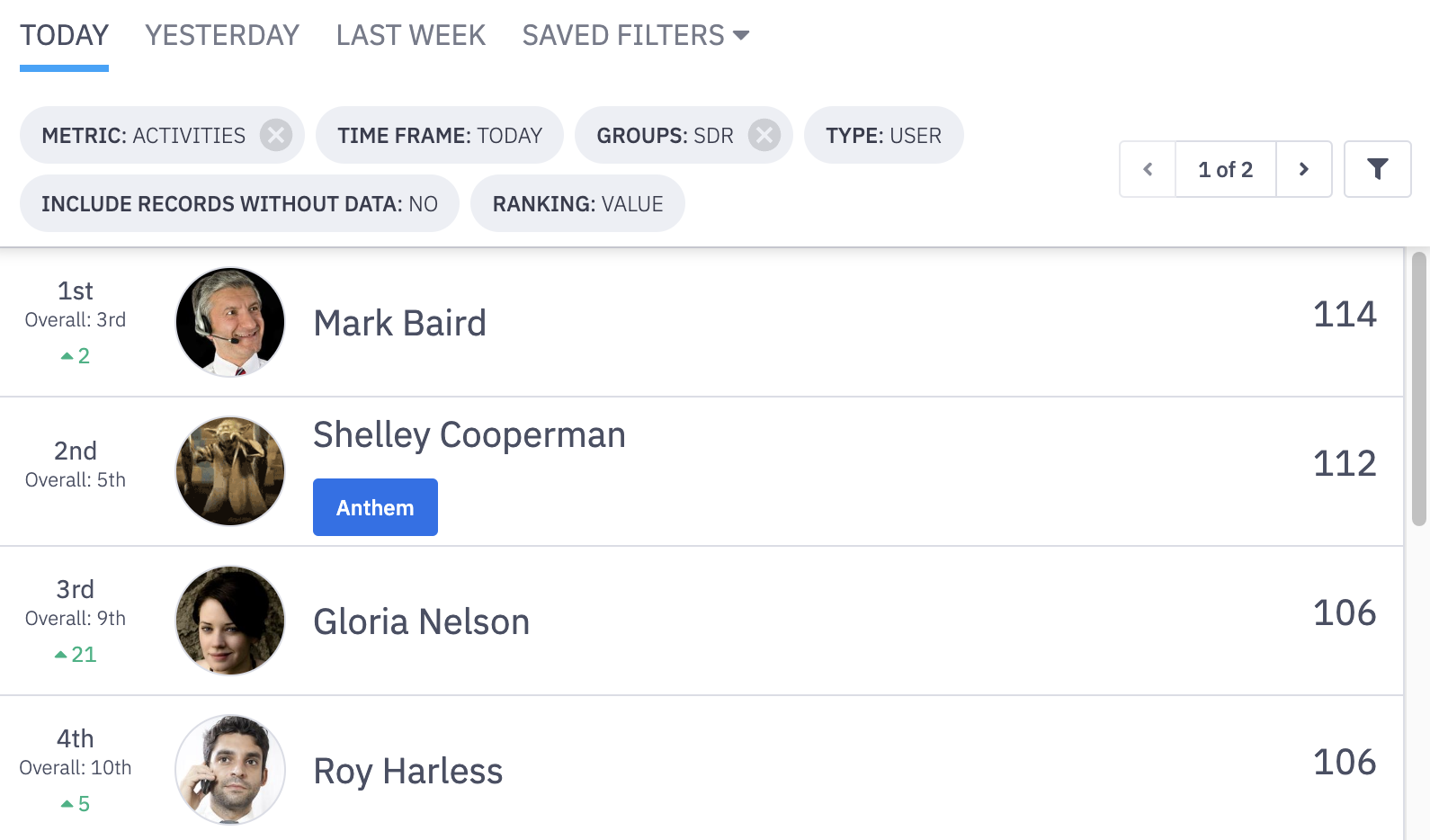 Learn how to set your Anthem here.
GIF
If set, GIFs will be viewable:
When your profile picture is hovered over on in-product Leaderboards

On Leaderboards when you're in the Top 3 both in-product and on card style TV Leaderboard slides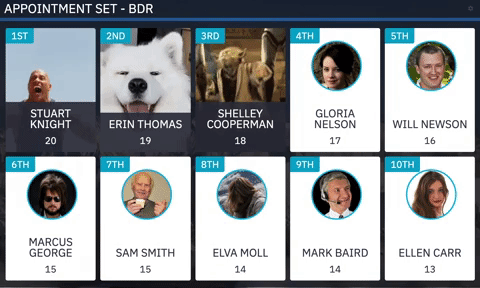 If your Organization utilizes our Slack or Microsoft Team Integration, this GIF will be displayed within Slack/Teams-based Workflows you initiate
↳ If a User does not have a GIF set, one of 5 default GIFs will display. Scheduled Leaderboards will show the user's profile image if no GIF is set.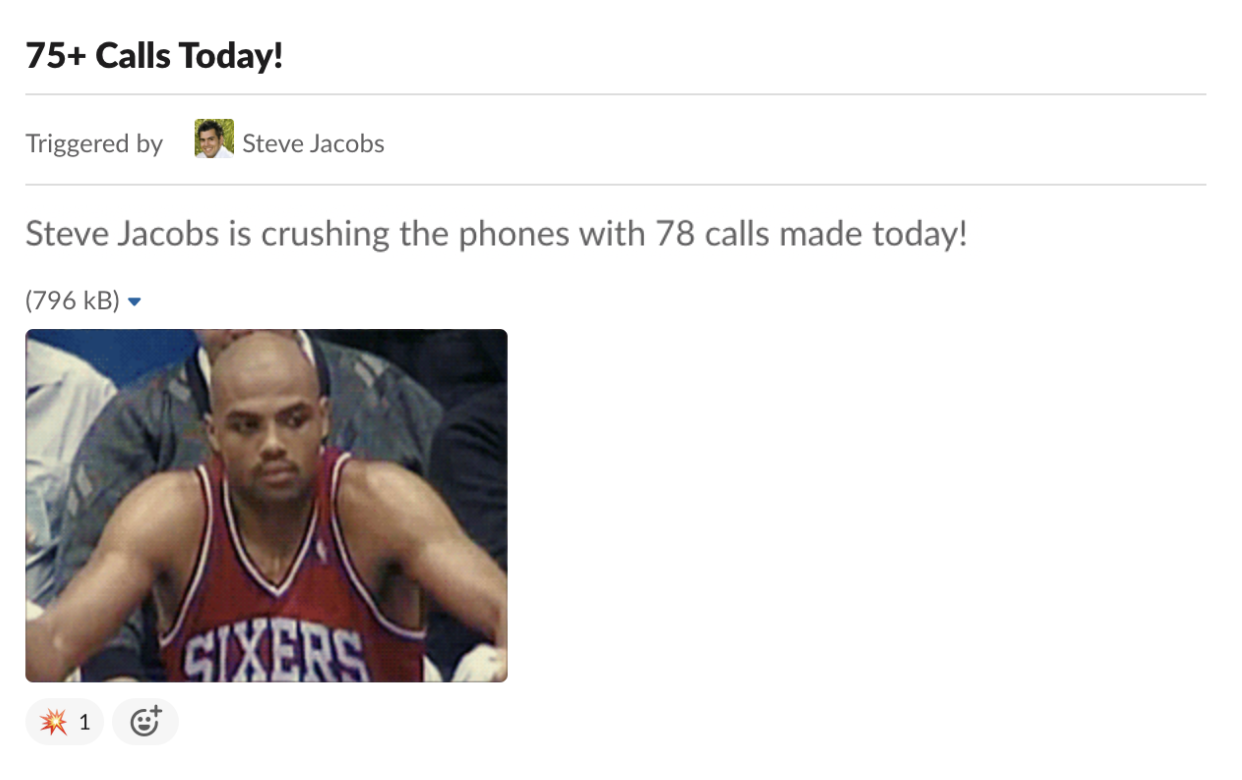 Learn how to set your GIF here.