Internal Support Information
While Ambition Support is always happy to assist, gethelp@ambition.com, there may be matters that your team wishes to handle internally instead.
Ambition hosts an area in platform that will display company specific support emails and support details.
Set Company Support Information
Any user with the "Organization: Edit" permission can set company support information and contacts.
1. Open the left navigation and click Administration > Organization.
2. Click on the Support tab.
3. Make the appropriate additions and/or updates: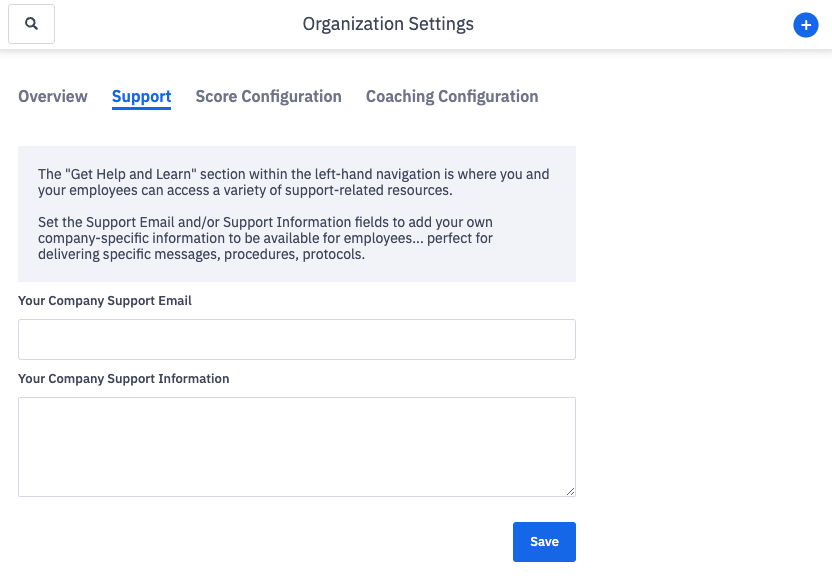 Support Email
An internal contact or distribution list for addressing internal questions related to your Ambition implementation.
Through listing a support email for your organization, you create an easy path for employees and Ambition alike to follow in order to contact admin promptly and resolve issues.
A support email is especially helpful for identifying who employees should contact with company-specific questions and concerns that are outside the scope of Ambition's support team.
Support Information
Set any information relevant to your employees as they adopt and adapt to Ambition. Think of this as your very own one-page support document that Ambition will display for all users. You can be as detailed and specific as you want.
Sample information statement:
Ambition is a sales coaching platform that we are using to consistently track coaching moments while also recognizing achievements and employee success!
If you have any questions please contact the product owner, Steve Smith (steve.smith@yourcompany.com) for help.
If you set Information and/or a support email, we'll add a "Company Support Information" option within the Get Help and Learn tab, perfect for delivering specific messages, procedures, and protocols to your employees.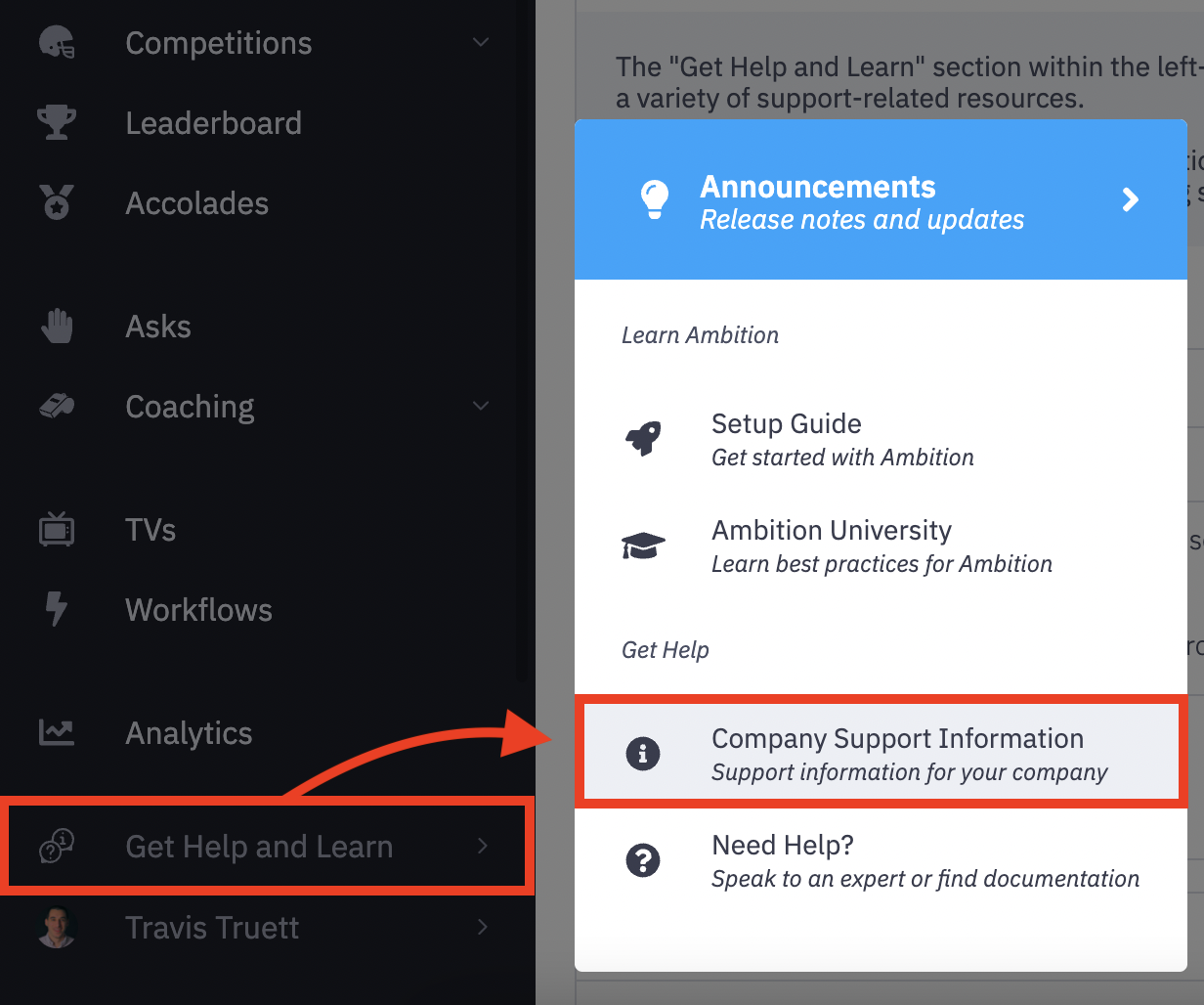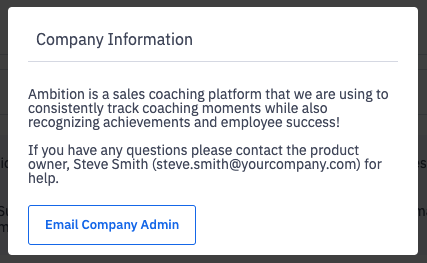 4. Click Save.