Ambition Score Settings
Ambition Scores are holistic, multi-metric measurements of employee performance.
What is an Ambition Scorecard?
You will have access to base Scorecards off of any single Group Type you create, but this is a global setting.
The time frames used to calculate Activity and Objective Score are global as well.
Adjust Score Settings
1. Open the left navigation and click Administration > Organization.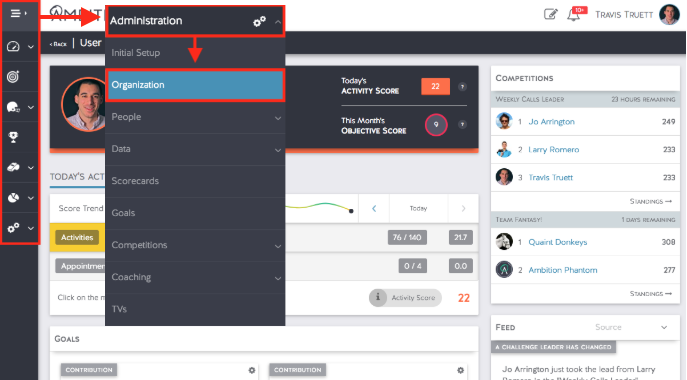 2. Scroll to the Ambition Score Settings Section

3. Make the appropriate updates:
Scorecard Group Type
This allows you to change which Group Type the Ambition Platform relies on for generating Activity and Objective Scorecards.
The default value is "Role" but can be overridden with any single Group Type in your Organization. This is a global setting.
Warning! Changing this Group Type will result in the loss of all existing scorecards
Activity and Objective Score Time Frame
Ambition allows you to select the time frame against which Activity Score and Objective Score are calculated. This is a global setting.
You can also opt out of Score by toggling Activity or Objective Score, or both, to Off.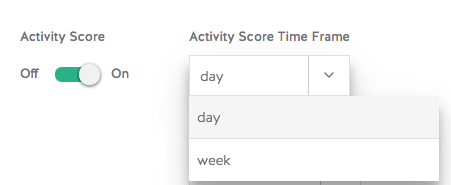 Activity Score can be set to Day or Week.
Objective Score can be set to Week, Month, or Quarter.
Best Practice is to select the shortest period of time within which actionable results can be measured, providing shorter cycle feedback periods for employees. Time Frames should be extended only if necessary.
4. Click the green Save Ambition Score Settings button.