Histogram
Histogram is a data visualization mode that lets you view the distribution of data across any level of the Organization. Quickly view who your top, middle, or low performers are for any Metric, so that you can further engage, motivate, and inspire your team to achieve their goals.
Access the Histogram
1. Open the left navigation and click Reporting > Analytics.
2. Click the blue Filters button to slide out the filter menu.
3. In the filters menu to the right, select Histogram from the Mode dropdown list.
4. A preset Histogram will load, showing the Activity Scores for your Organization. Use the advanced filters to:
Select a new Metric to study.
Set a custom time frame.
Filter for the desired Users within your Organization's Hierarchy.
5. To view the top, middle, and low performers are for the selected Metric, search for team members by name OR click directly into one of the vertical colored bars.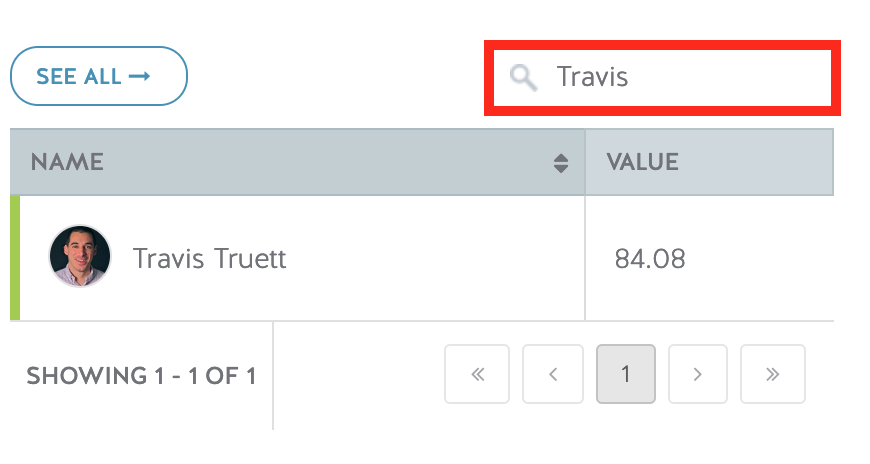 6. Kick off a new Competition, Goal, or Coaching plan to further motivate and engage these middle to low performing employees!