Employee Discretion Accolades
Accolades can be created to be automatically granted based on respective Metric Performance or through manual Employee Discretion --> Manager-to-Employee or Anybody-to-Anybody.
Through the Anybody-to-Anybody option, an employee can give the award to a peer without requiring manager permissions.
Give an Accolade Through Employee Discretion
1. Open the left navigation and click Accolades.
Search for the Accolade you'd like to Award
2. Click on the Filters icon,
, across the top of the menu to slide out the filter panel, allowing you to search for an Accolade by Type or eligible User.
Type = Employee Discretion will allow you to quickly filter for manually awarded Accolades.
Note: Employee does not filter for those who have achieved an Accolade, but rather which Accolade the respective User is eligible to receive.
3. Click Give on the respective Employee Discretion Accolade to reveal Employee and Date dropdown menus and Reason field.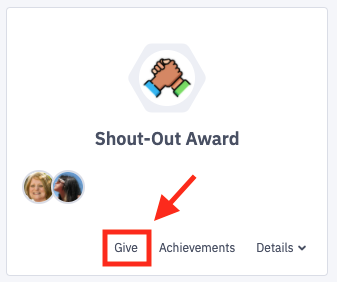 4. Complete the Form.
Select the Date when the Accolade should be given. Accolades Date will default to today. If a Date in the future is chosen, it will be overridden to today.
Select the Employee who should receive the Accolade.
Optionally provide a Reason for giving the Accolade.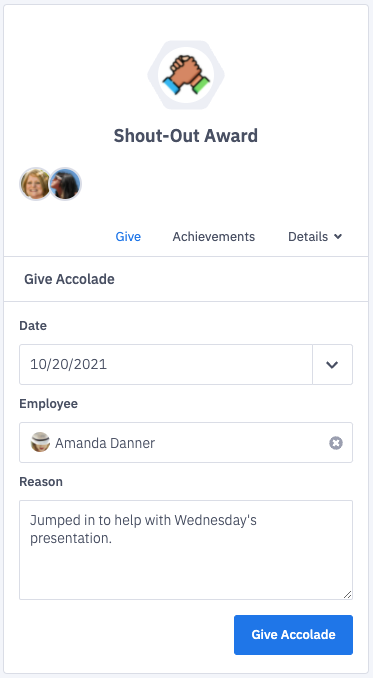 4. Click the Give Accolade button to award the Accolade.