Comments in Competitions
Within any competition, you will find a comment area.
Comments can be used to stir up the competition, recognize high achievers, or anything in between!
How do I leave a comment in a competition?
Are competitors notified when a comment is left?
Can I delete a competition comment?
Leave a Comment in a Competition
All users have permission to leave comments in all competitions.
You do not have to be participating in a competition to leave a comment.
1. Access the competition you desire to leave a comment in.
Need help locating competitions within Ambition? Learn more here.
2. Locate the Comments section of the competition.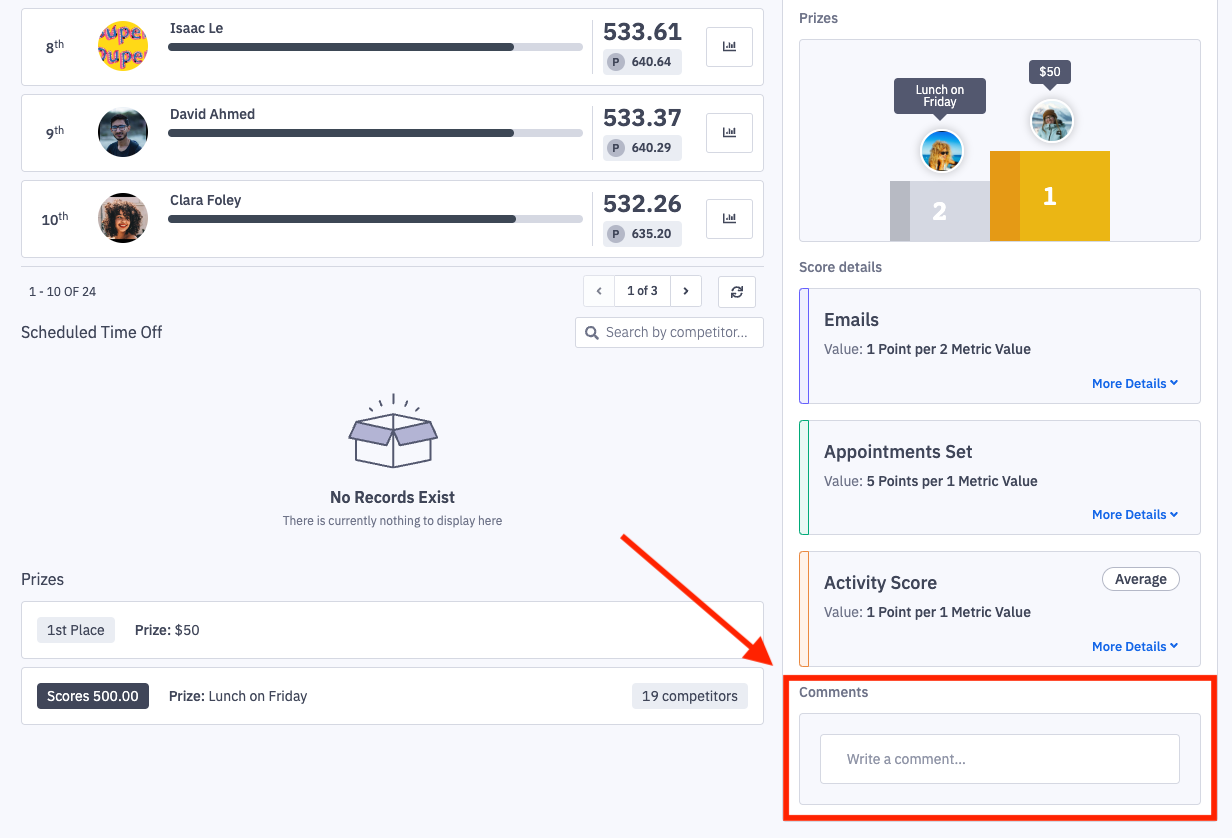 3. Compose your comment and click the Send button.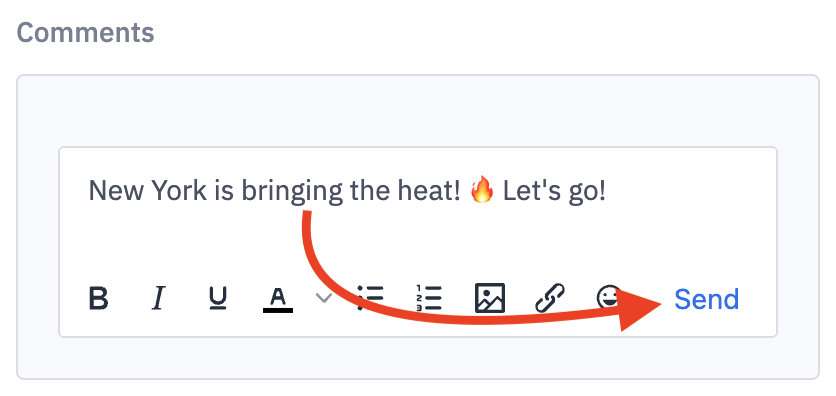 Comment Notifications
An email notification is sent to competitors when comments are left. You can unsubscribe from these notifications, but it will disable all comment emails across the platform including coaching comment notifications. Learn more about unsubscribing here.
While an explicit notification is sent via email when comments are left in competitions, a notification will also appear in the dashboard feed of competitors.
Delete a Comment
Users are able to delete their own comments. Users with the "Comments: Edit" permission can delete all comments.
1. Delete a comment by clicking Delete directly above the contents of the respective comment you wish to remove.