Graph Slide
Graph Slides are included in Pro and Enterprise Packages.
Display any saved graph (in Analytics) directly on the TV.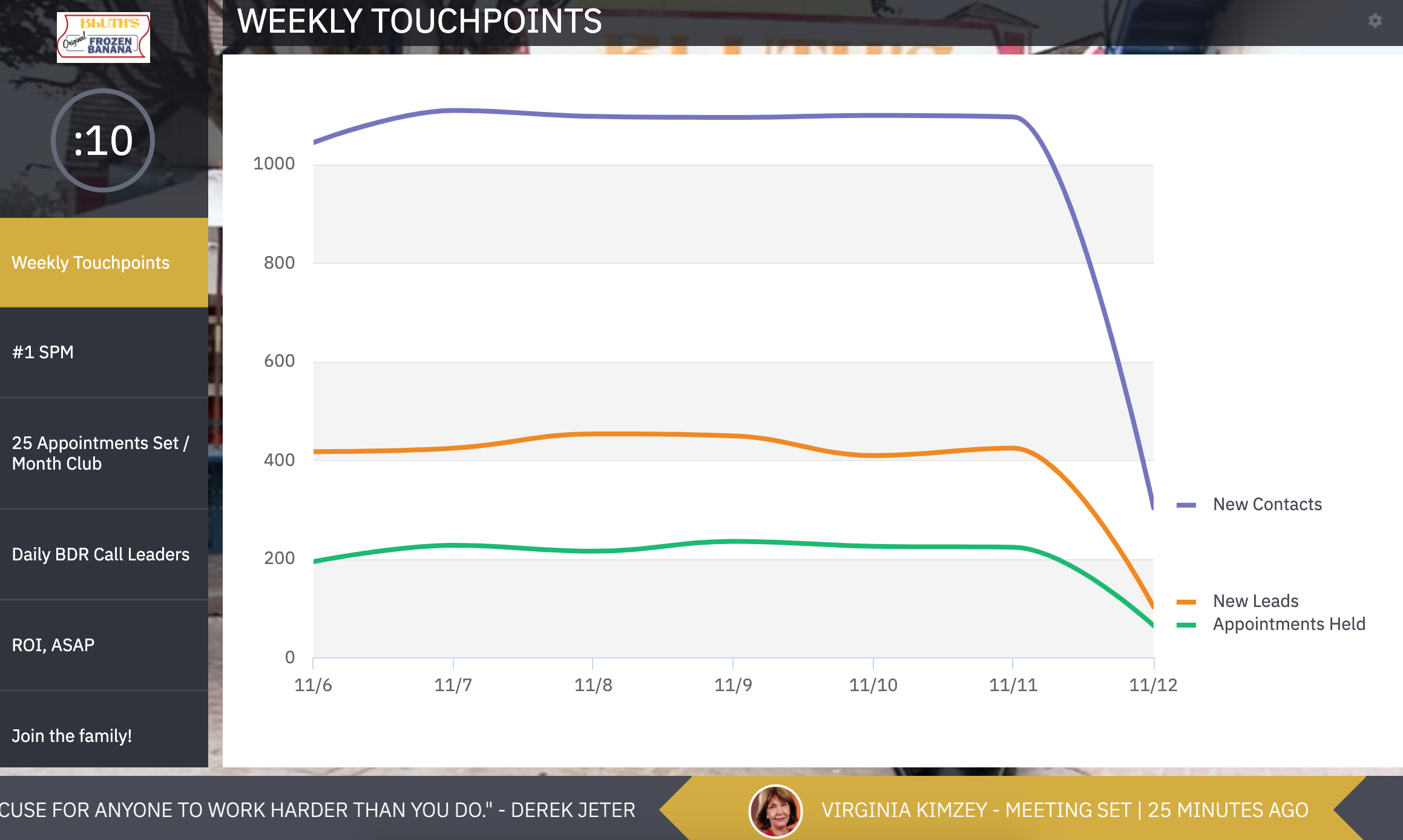 Create a Graph Slide
1. Open the left navigation and click TVs.
2. Click the Slides button for the TV you wish to edit.
Upon clicking Slides, you will see a blank Create Slide form.
3. Complete the Create Slide Form.
Basic Settings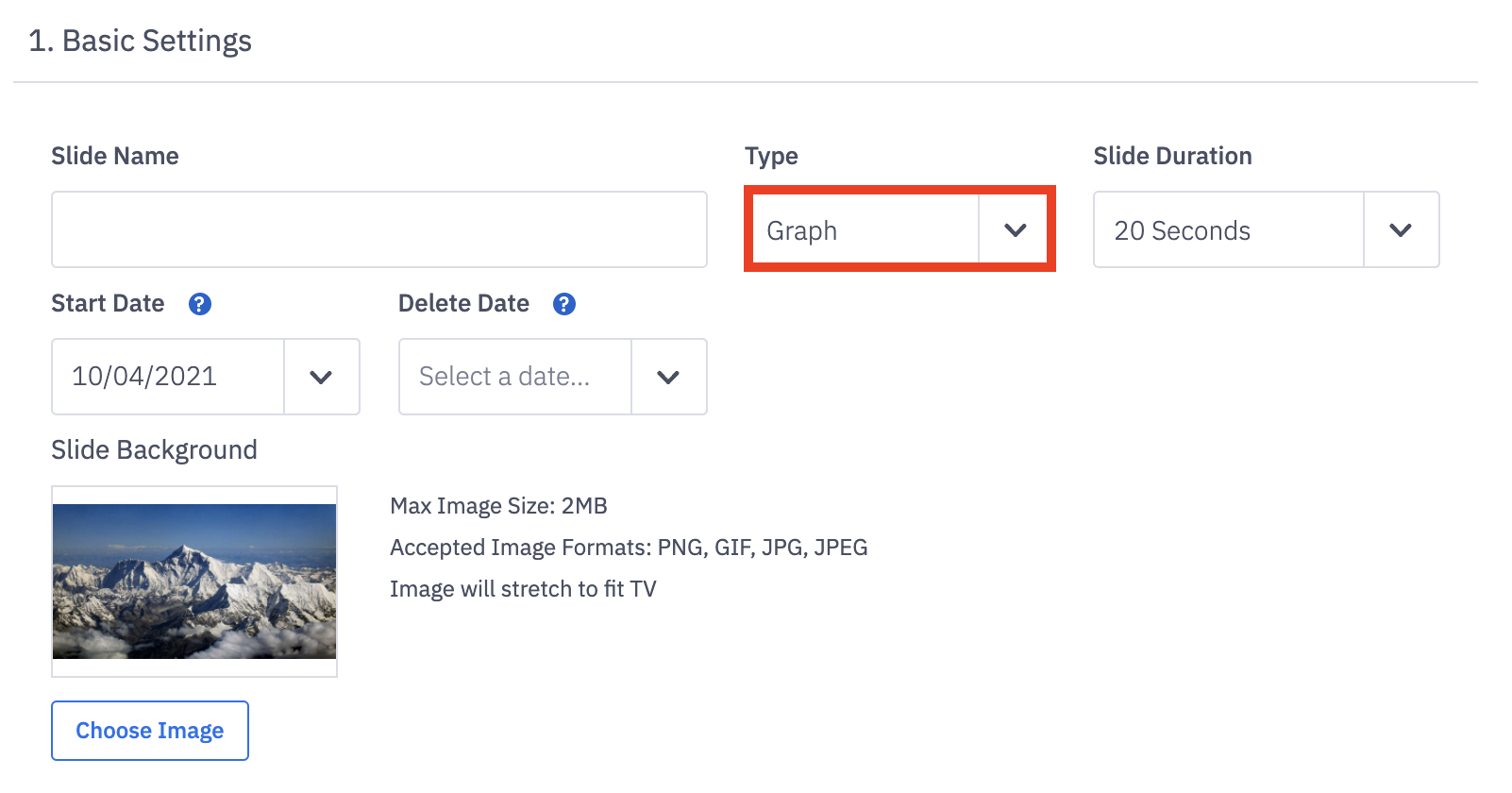 Field Name

Field Description

Slide Name

The slide name will be displayed on the TV to identify the slide.

Type

Select Graph from the dropdown.

Slide Duration

Determine how long this slide will be displayed per carousel rotation.

Options range from 10, 20, and 40 seconds to 1, 2, 3, 4 and 5 minutes.

Slide Order

The slide's position within the carousel.

Start Date

When the slide will be visible on the TV.

Date defaults to today.

Delete Date

Optional.

When the slide will be removed from the TV and Deleted.

Slide Background

Optional.

Upload a background image for the slide.
Graph Setup

Select the Graph to be displayed on the TV from the "Which Graph Report?" dropdown.
Only pre-saved (Graph) reports will be shown in this dropdown.
Important Notes:
Within the Which Graph Report? dropdown, managers will only see Graph reports that they saved themselves.
To ensure that the Graph will update correctly, do not save the Analytics graph with custom date ranges.
3. Optionally click the Preview button to preview your Graph slide.
Note: Uploaded slide background images will not be viewable through the Preview option.
4. Click the Save button.