Ambition's Microsoft Teams Integration
Ambition's integration with Microsoft Teams creates an ecosystem of encouragement & delivers actionable insights within Microsoft Teams. Managing remote sales teams is hard. But maximizing employee performance with recognition and performance alerts is easy and effective with Ambition for Microsoft Teams.
In this article we'll cover:
Installation & Authorization Steps
1. From the left hand navigation, navigate to Integrations (Administration > Data > Integrations).
2. From the Integration Management page, scroll down to the Available Integrations section. Click the Enable Integration button on the Microsoft Teams row.
3. From the modal, confirm the new integration by clicking Enable Integration.
4. Now that integration has been enabled, the administrator will be redirected to the Microsoft Teams Setup page. From the settings page (in the Setup section), you can configure the following:
- Integration Name
- Admin Email Address (this is who will be contacted if an issue arises)
- Clone Integration
- Deactivate Integration
5. From the Authorization page (in the Setup section) sign-in with your Microsoft account to fully authorize the integration. This step must be completed by a user with administrator capabilities for the associated Microsoft Teams account.
6. Your company's Microsoft Teams account administrator will need to sign in with Microsoft.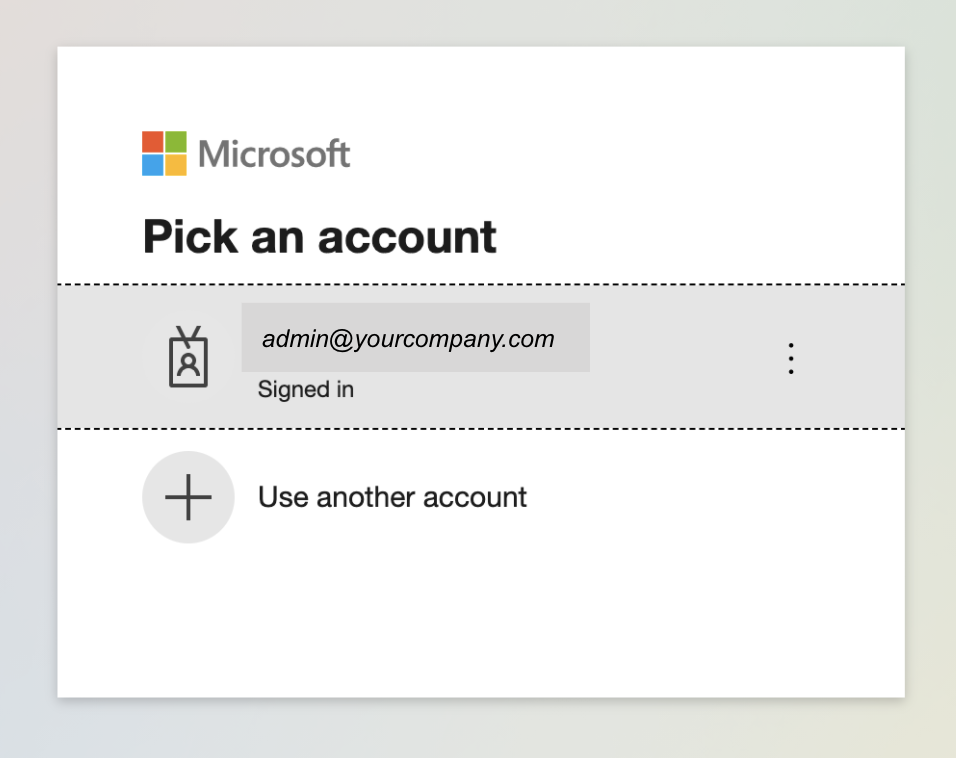 7. Once signed in, your company's Microsoft Teams account administrator will be presented with the permissions requested by the Ambition application.
- Click the checkbox to "Consent on behalf of your organization."
- Click Accept to authorize the permissions requested.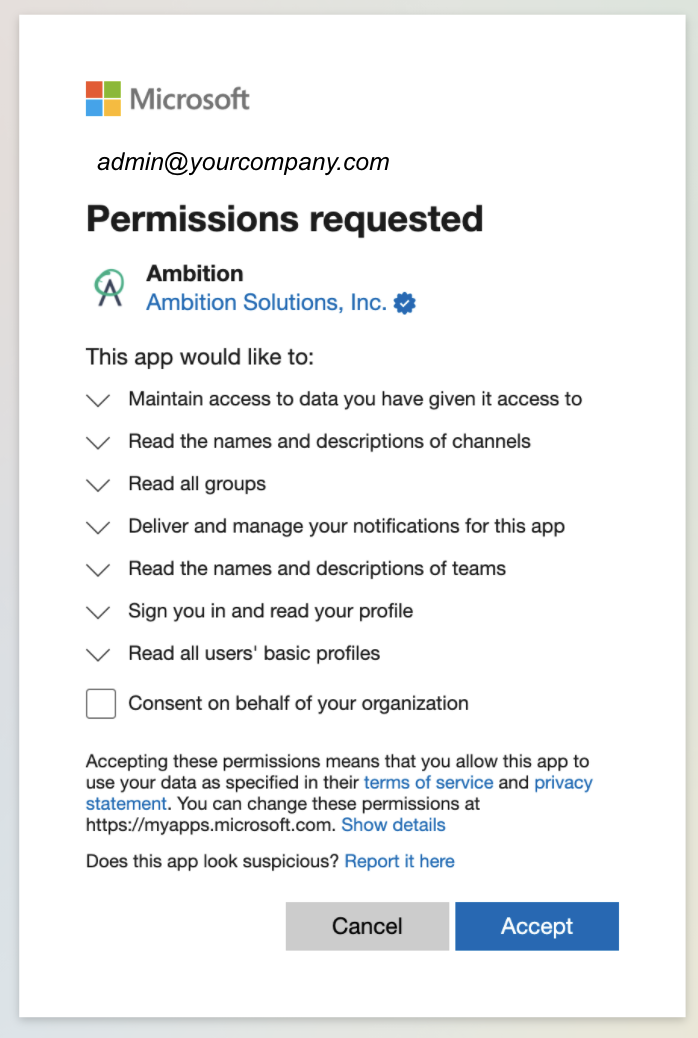 8. This completes the authorization and installation steps. You will be redirected to the Microsoft Teams integration management page in Ambition.
Next, you will need to add Ambition to the preferred Microsoft Team Channels.
How to Manage the App for Your Organization
Now that the Microsoft Teams Integration has been authorized, your team will need to add the Ambition app to the Teams & Channels for use.
1. From a Team, click settings > Manage team.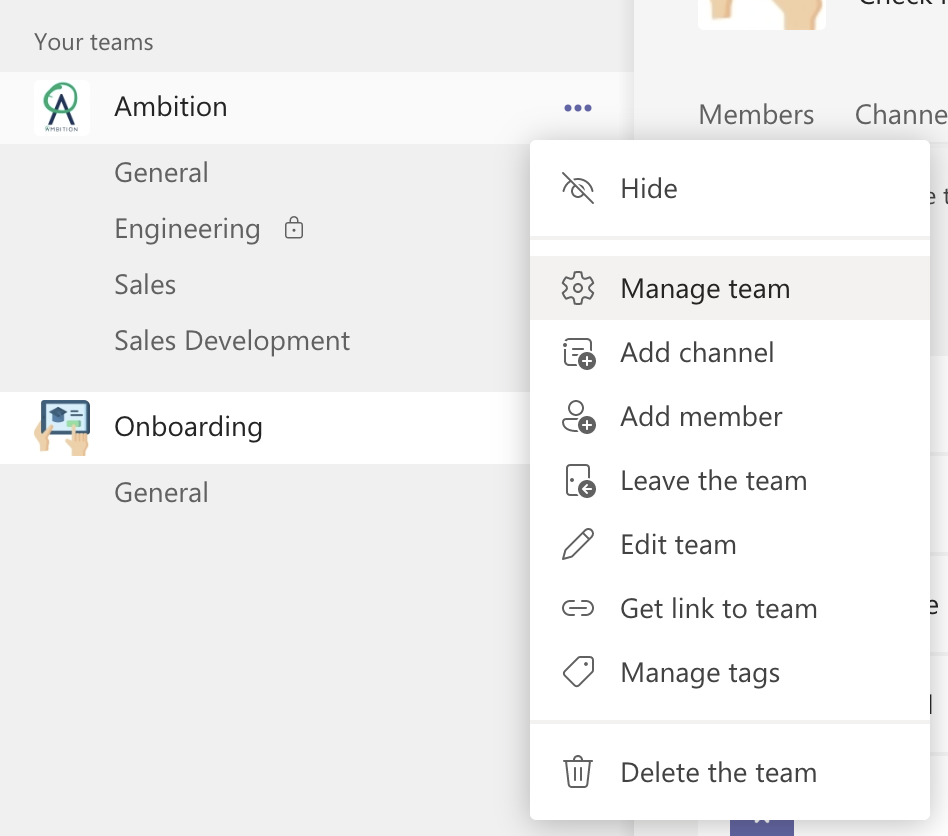 2. From the Apps tab, click More Apps.

3. From the Apps page, search and select Ambition.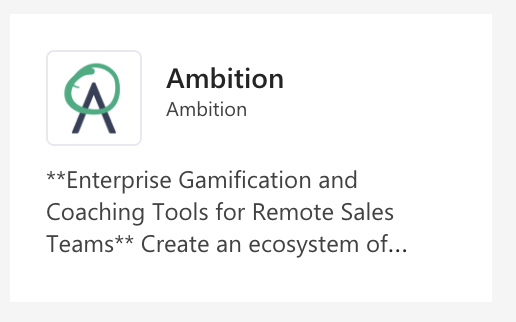 4. This will open the Ambition app description.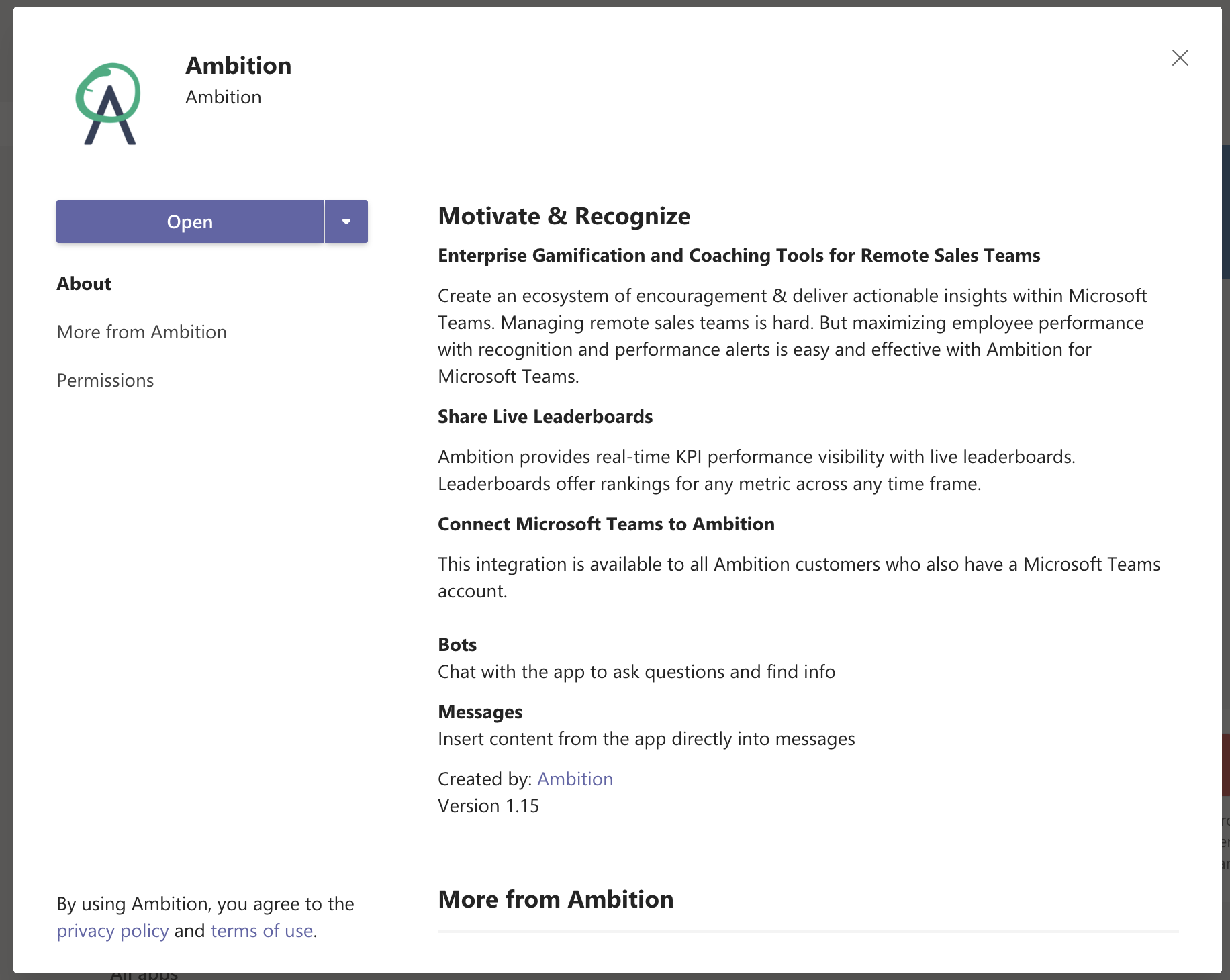 5. From the Open menu, select Add to a team.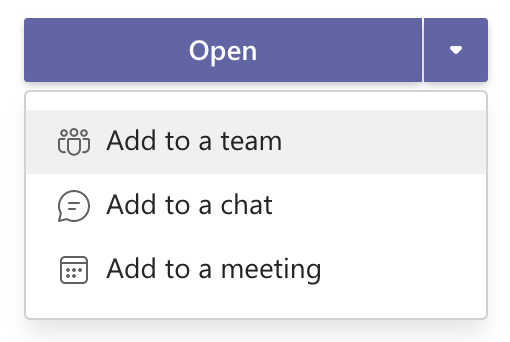 6. Click Set up a bot for the selected Team and Channel.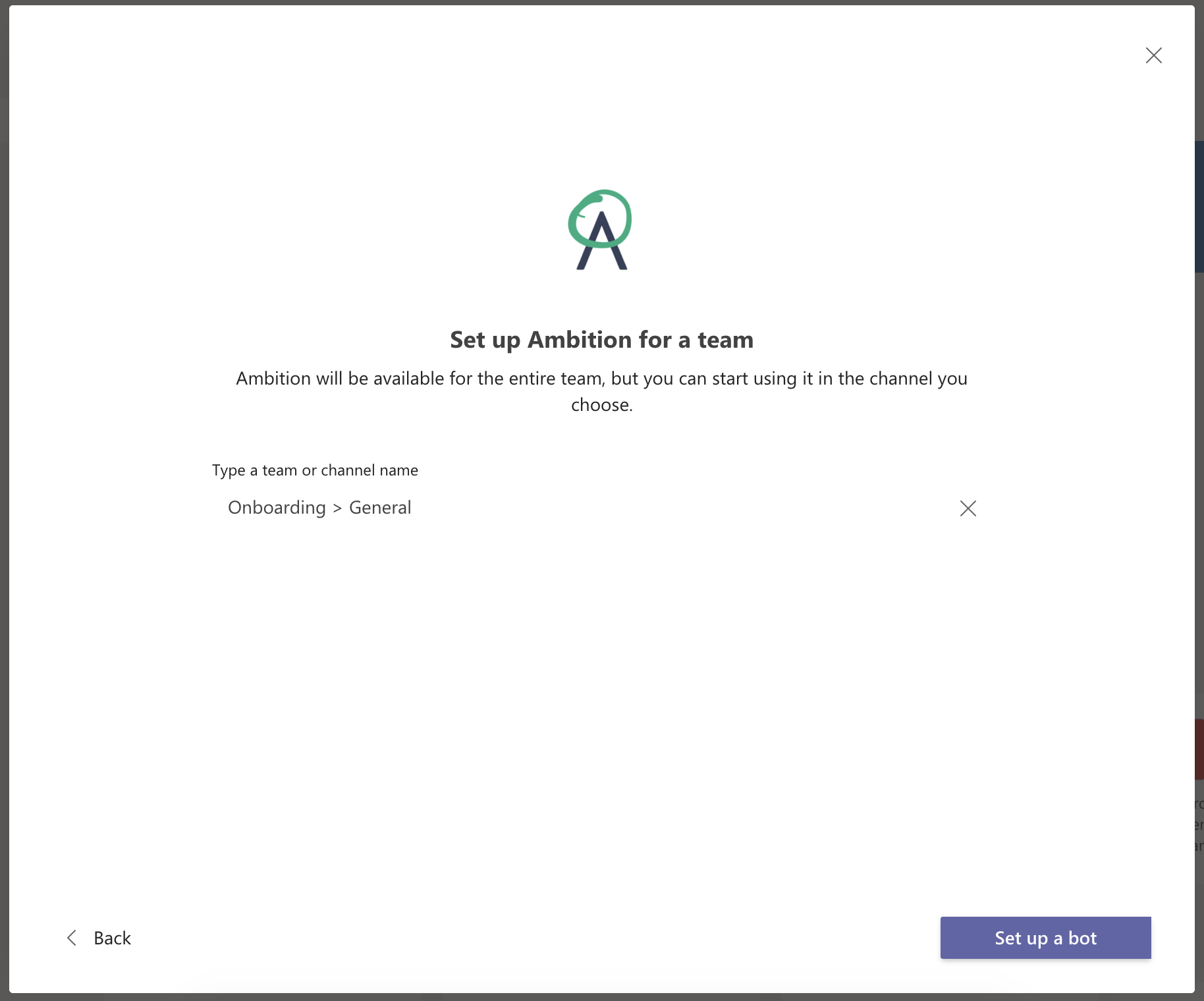 Now you're ready to share live leaderboards!
How to Share a Leaderboard
From a channel, there are two ways to share an Ambition Leaderboard.
Option A) Click on the Ambition logo within the message tool bar:
Option B) Type @Ambition with the message bar to access the application options:
Once you type in and select Ambition, you'll see these two options: