Gong Integration for Coaching
Ambition + Gong
Supercharge your coaching 1:1s with the ability to review your reps' Gong call recordings and data right in Ambition's coaching platform. This integration centralizes the insights you need to foster good conversation habits. This integration allows teams to:
Save time toggling between platforms to get the visibility they need.
See the conversation data alongside other coaching metrics to get the full picture.
Listen to call recordings within Ambition at the click of a button.
---
This article covers:
---
How to Enable the Gong Integration
Before getting started, please confirm with our support team or with your Customer Success Manager that the Gong feature is enabled for your account.
This process can be completed by an organizational administrator or by a user who has access to the organization's integration settings.
1. From the left-hand navigation, select Administration > Data > Integrations.

2. From the Integration Management page, scroll down to Gong, click Enable Integration.
3. Enable the Integration from the Confirmation Modal, Enable Integration.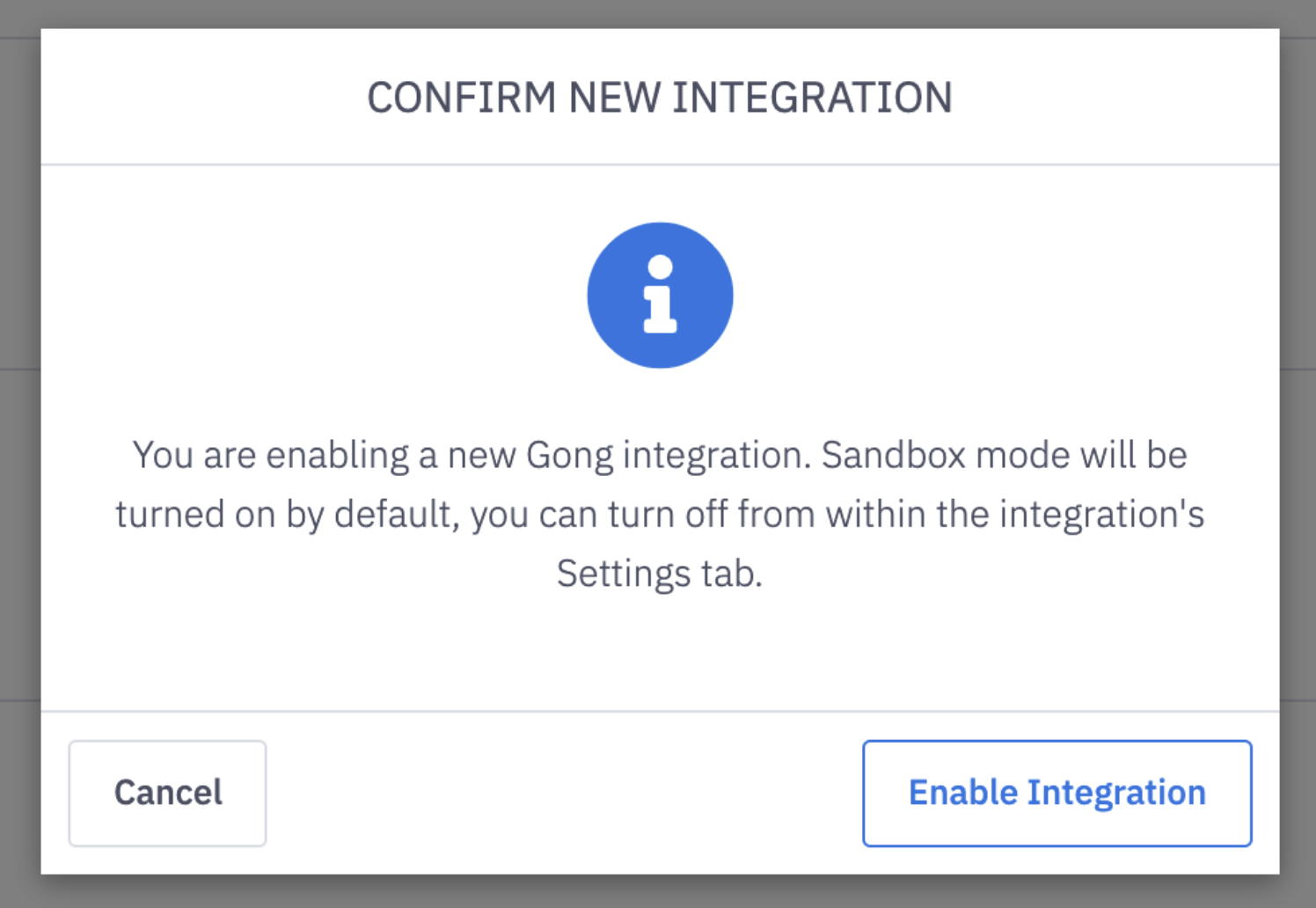 4. From the Authentication Setup tab, click Authorize to begin the authorization process.
5. Review the Integration's Requested Access before clicking Allow.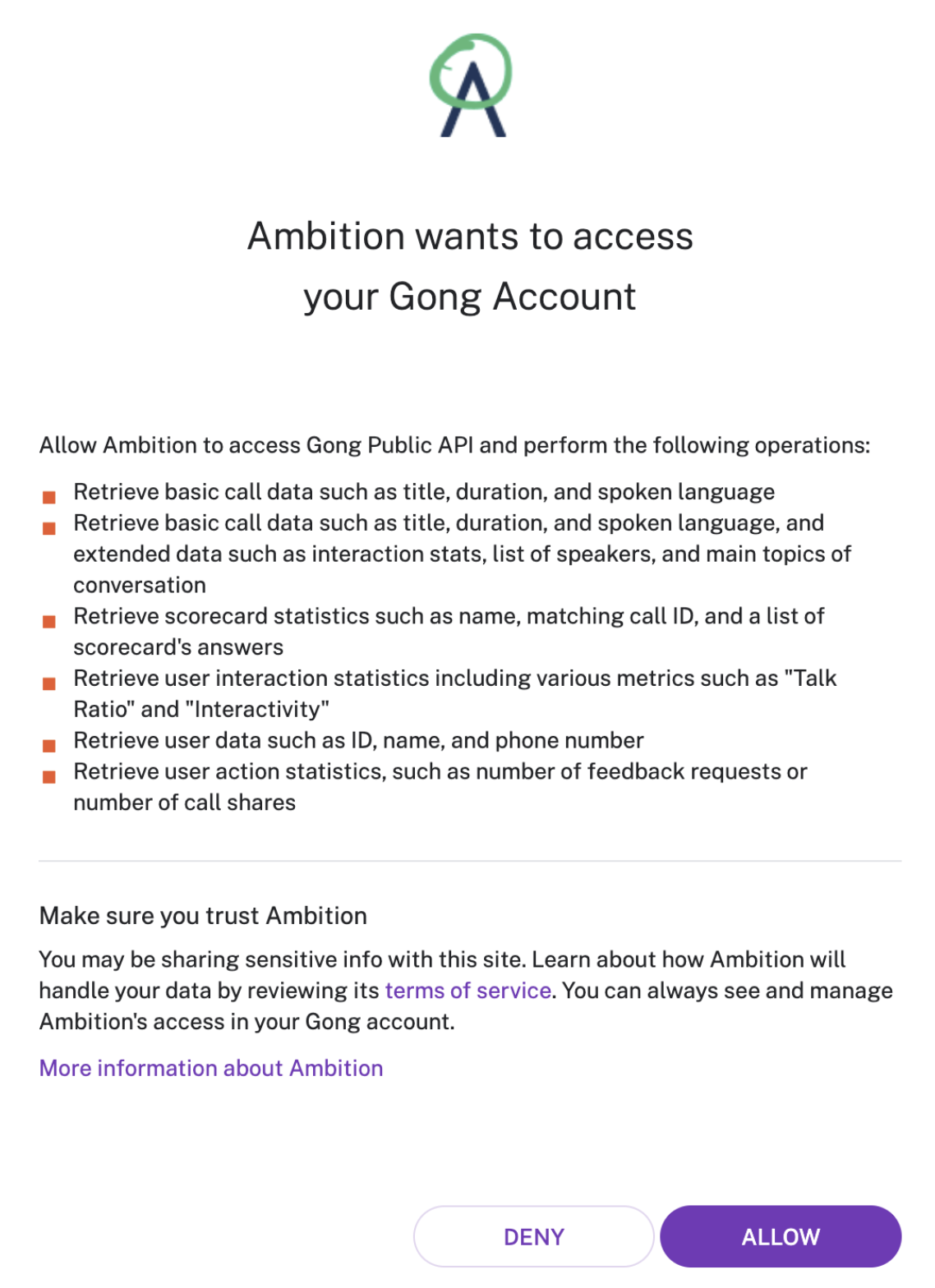 6. From the Authentication Setup tab, ensure that the Gong Integration's Status shows "Connected".

Viewing Gong Calls Within a Check-In
The Gong Integration can be viewed within any Ambition Check-in!
1. Once the integration has been enabled and authorized, navigate to a user's coaching check-in (or create a new check-in)
2. From the Check-In's Conversation view, click into the Gong tab.
3. Here the user and manager can view a sorted list of the user's recent call recordings from Gong.
4. Calls can be filtered by time frame and searched by call name:
5. Clicking into a call will bring up the recording's media player, call details, Gong trackers, and comments.
6. Additionally, clicking View call in Gong will take the user to the recording in a new browser tab.