Gong Integration for Coaching
Ambition + Gong
Supercharge coaching 1:1s with the ability to review your reps' Gong call recordings and data right in Ambition's coaching platform.
The Gong integration centralizes the insights you need to foster good conversation habits by removing the time spent toggling between platforms to get the visibility you need, allows you to see the conversation data alongside other coaching metrics to get the full picture, and you can listen to call recordings within Ambition at the click of a button.
How do I enable and authorize the Integration?
How do I view Gong Recordings within a Check-In?
What are the options with the Gong Calls Agenda Item?
Enable and Authorize Gong Integration
Users with the "Integrations: Edit" permission will be able to access the Integrations tab.
1. From the left navigation, select Administration > Data > Integrations.
2. Under Available Integrations, click the Enable Integration button in line with the Gong Integration.
3. You will be redirected into the Gong integration.
4. From the Authentication Setup tab, click Authorize to begin the authorization process.

5. Review the Integration's Requested Access before clicking Allow.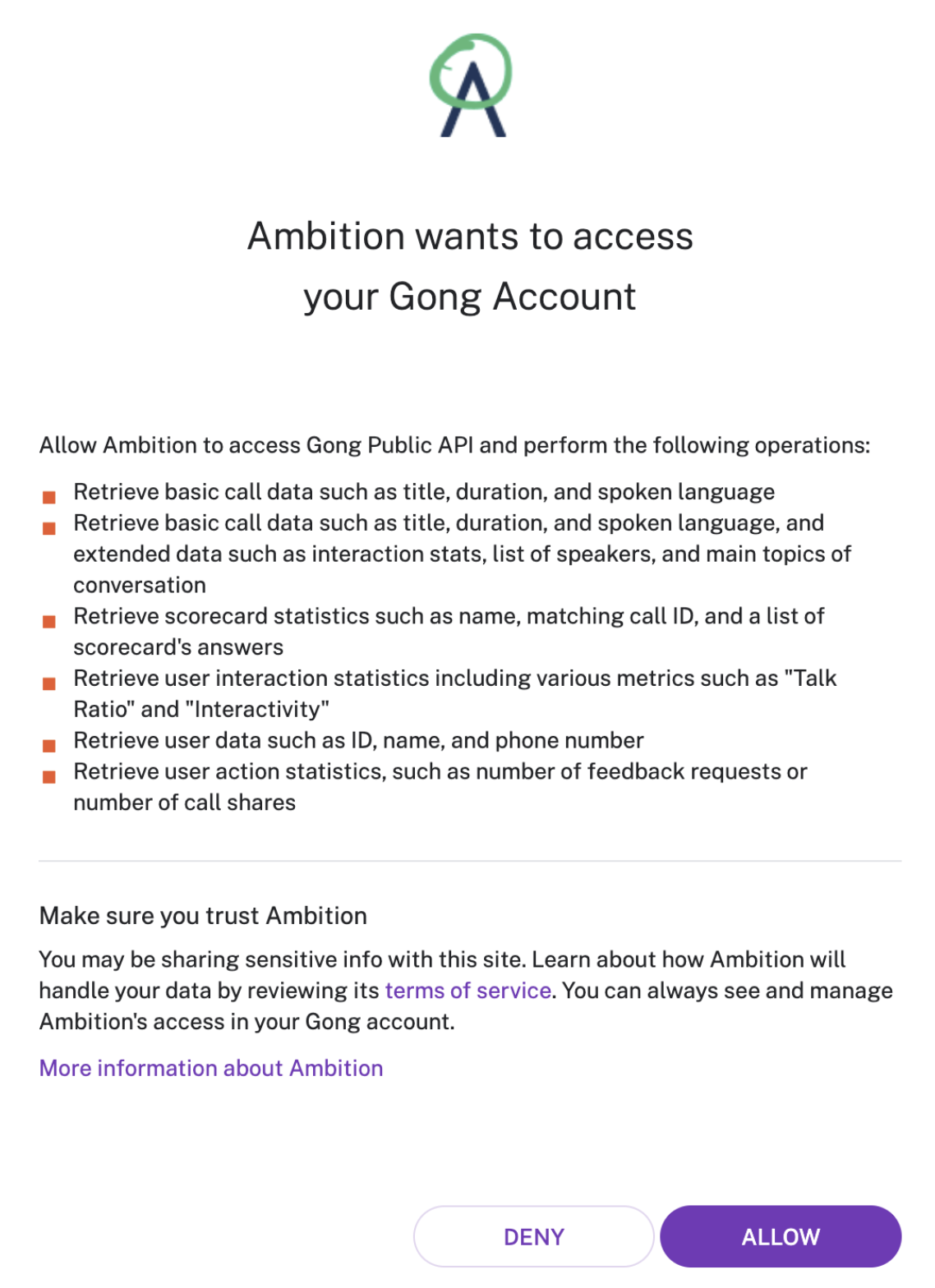 6. From the Authentication Setup tab, ensure that the Gong integration's Status shows "Connected".