Metrics Tab on Dashboard
The Metrics Tab is included in Gamify, Coach, Pro, and Enterprise Packages.
While your Scorecard highlights your Role specific data, there is a good chance you have more progress to highlight.
The Metrics Tab allows you to view your contribution towards all other Metrics that are not a part of your Scorecard.
Access Metric Totals
1. Click the Metrics tab on your User Dashboard.
Only Metrics that are a part of your Activity and/or Objective Score will display by default.
2. Click the Displayed Metrics button, to view Metrics that are not a part of your Scorecard.
3. Scroll and Search for Metrics you wish to view on your Dashboard's Metric Tab.
Check the box next to a Metric you wish to view on the Metrics tab. Uncheck the box next to any Metrics you wish to remove from viewing.
Choosing Select All will display all active Metrics your Organization is utilizing in Ambition.
↳ Note, these selections do not permanently update the metrics shown as the Metrics tab will always default to just your Scorecard Metrics.
Analyze Metric Totals
1. Click the middle dropdown option on the right to view your Metrics across a variety of time frame options.
Note - The Quarter and Year time frames are based on calendar Quarters and Years.
2. Click the right most dropdown to ordering your Metrics alphabetically or based on stack ranking.
Based on the ring color, progress bar, and number rank, you can get a quick sense of where your progress is falling in comparison with other users.
Trends are viewable by clicking the Trend icon on each Metric Card.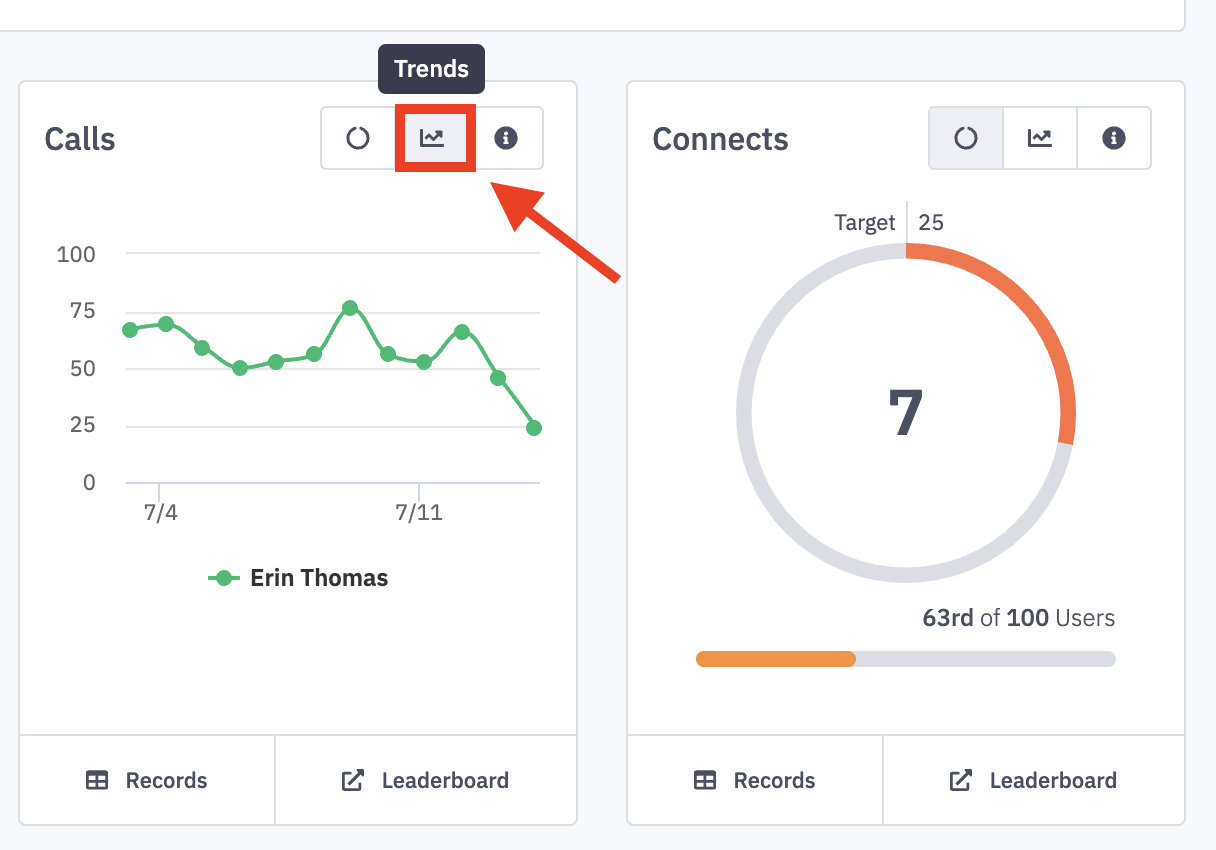 You can also compare your contributions against other Users, Role, Teams in your Organization through the Leaderboard and Comparison options.
Clicking Leaderboard a Metric card will navigate you into a Leaderboard for the respective Metric and time frame.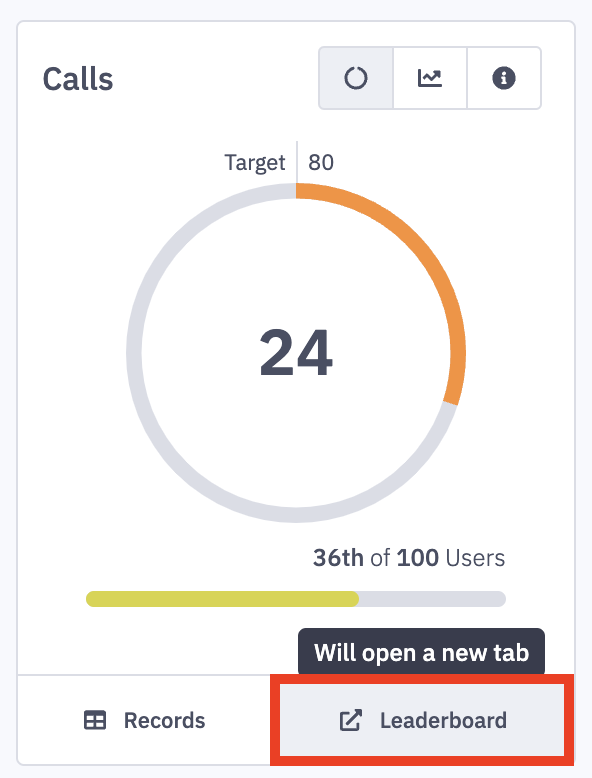 To generate a Comparison Trend line, you will first select a User, Role, Team, etc to compare yourself against through the Comparison drop down.
You will then be able to view your historical trend line against the User, Role, Team, etc you selected to be compared against by clicking the Trend icon on each Metric card.
If the comparison generated is between an individual and a group of users, a toggle to view the User Daily Averages or Totals will appear.