Input Manual Entry Data
How do I access a Manual Entry integration?
Where do I input manual entry data?
Important to Note
All data in Ambition must be attributable to a user. If your data exists at a team or organizational level, it must be broken down into user level metrics.
Data is entered on a daily basis, not for a given week or month.
Data is entered as a cumulative total for a given day.
Data can be entered historically and into the future.
For example, you create a Calls metric.
You cannot enter 100 calls for the month of July, instead you must enter 20 calls on July 1st, 60 calls on July 2nd, and 20 calls on July 3rd.
Access Manual Entry Integration
Users with the "Integrations: Edit" permission will be able to access the Integrations tab and create, edit, and delete all Metrics.
1. Open the left navigation and click Administration > Data > Integrations.
2. Click Edit in line with the appropriate Manual Entry integration.

Manual Entry integrations can alternatively be accessed through a quick link in the left hand navigation. Administration > Data > click on Manual Entry Integration Name.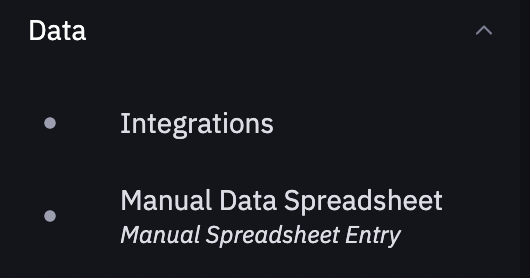 Input Manual Entry Data
1. After navigating into the integration, click on the Spreadsheet tab to enter metric data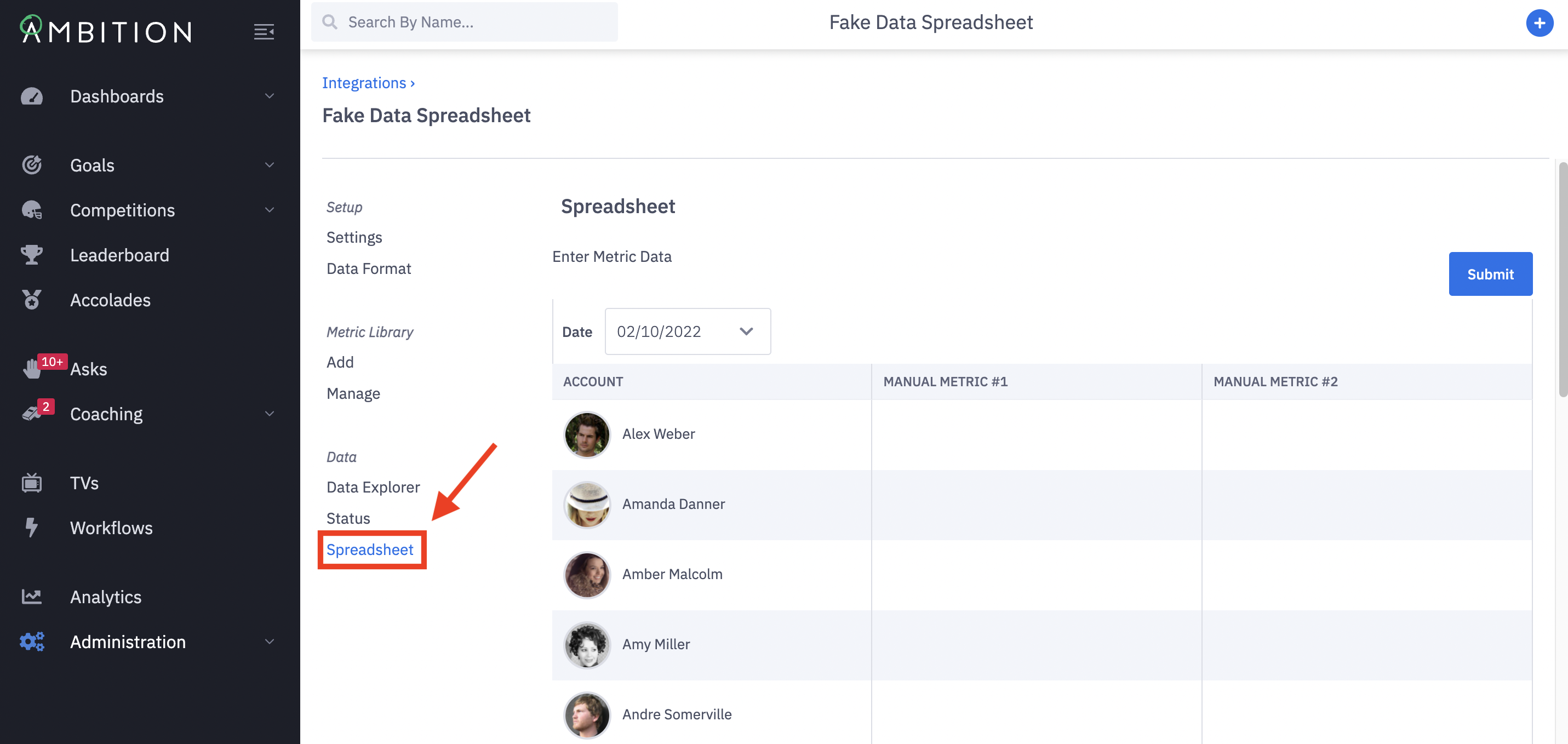 2. Verify the Date you are inputting data for is correct (will default to current Date), and input Metric Values for each appropriate user.
Questions about the metric names or how to add additional manual entry metrics? Go here for more information!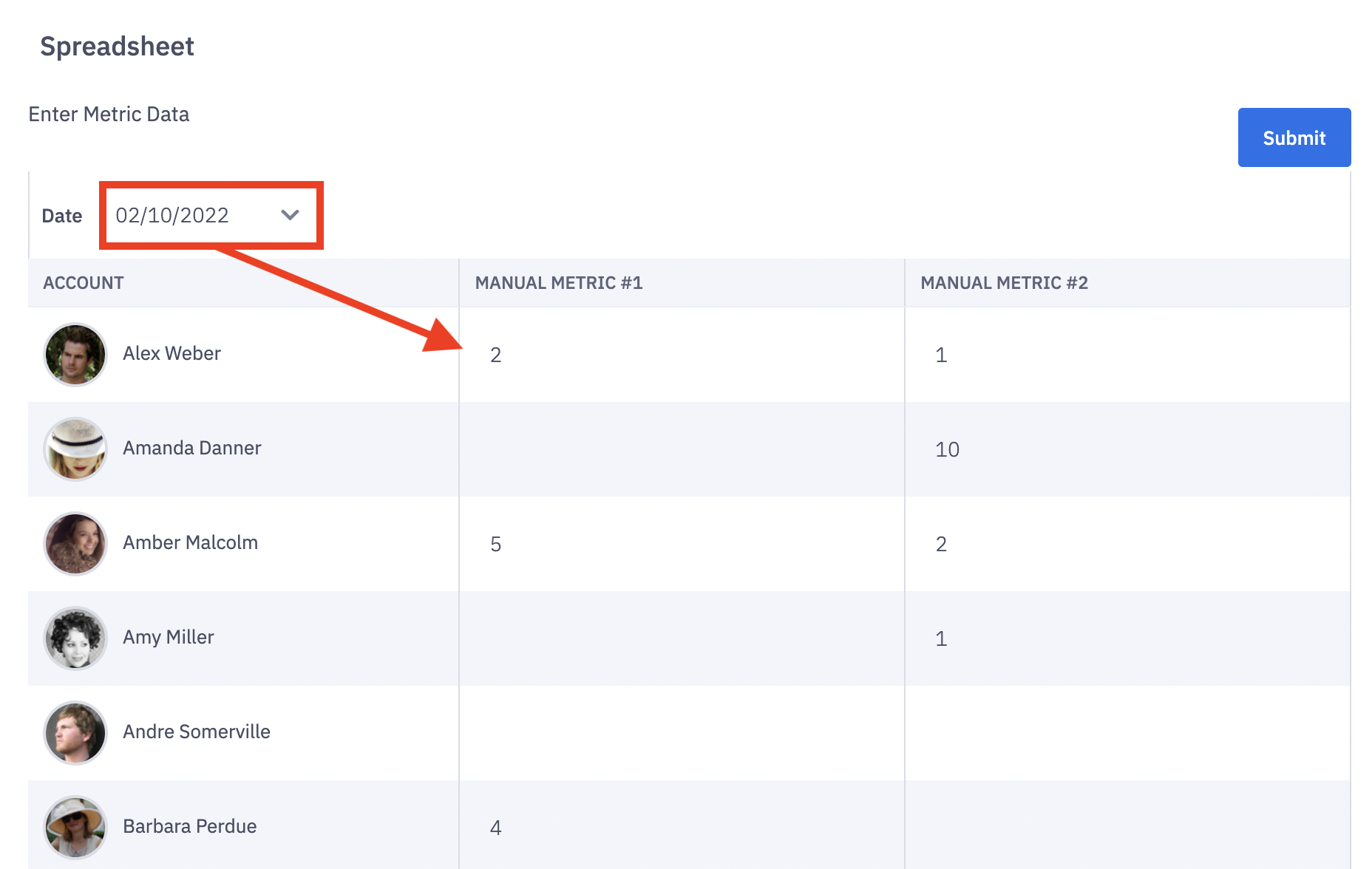 3. Click the Submit button when finished inputting data on Page 1.
Submit before moving on to the next page of Users. Repeat the process for each page of users as needed.