Accolades
Accolades are included in Gamify, Pro, and Enterprise Packages.
Bring achievements to the forefront with data powered by Ambition.
Accolades delivers the ultimate flexibility to sales teams, supporting both rewards programs that are automatically derived from metrics and programs that are manually derived at a manager's discretion.
Whether your award program is recurring (such as the 500 Monthly Calls Club), or whether it is a one-off (such as a life-time $1M Revenue Award), Ambition's Accolades make it easy to define clubs and awards within Ambition, then give real-time visibility into progress against those programs for reps, managers, and executives.
Overview
Types of Accolades
Accolades in Ambition
My Accolades - View of all Accolades a User has earned AND Accolades they are eligible to earn.
User can see what awards they've earned/clubs they belong to and what they are working towards.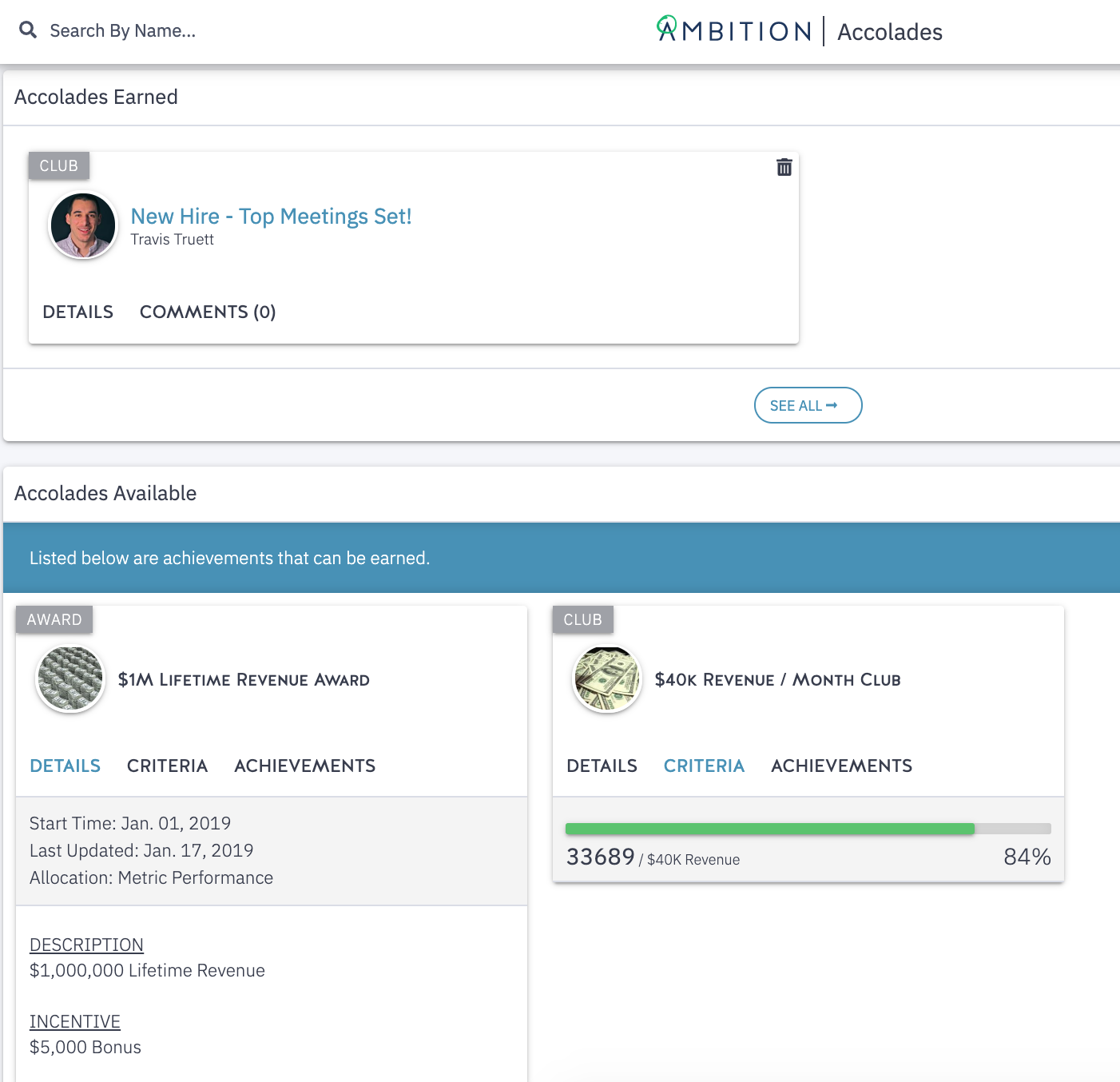 All Accolades -

View of all Accolades that exist within your Organization whether the User is eligible to achieve them or not

.
ex. Support team member can view President's Club Accolade even though they can't earn it/be a member.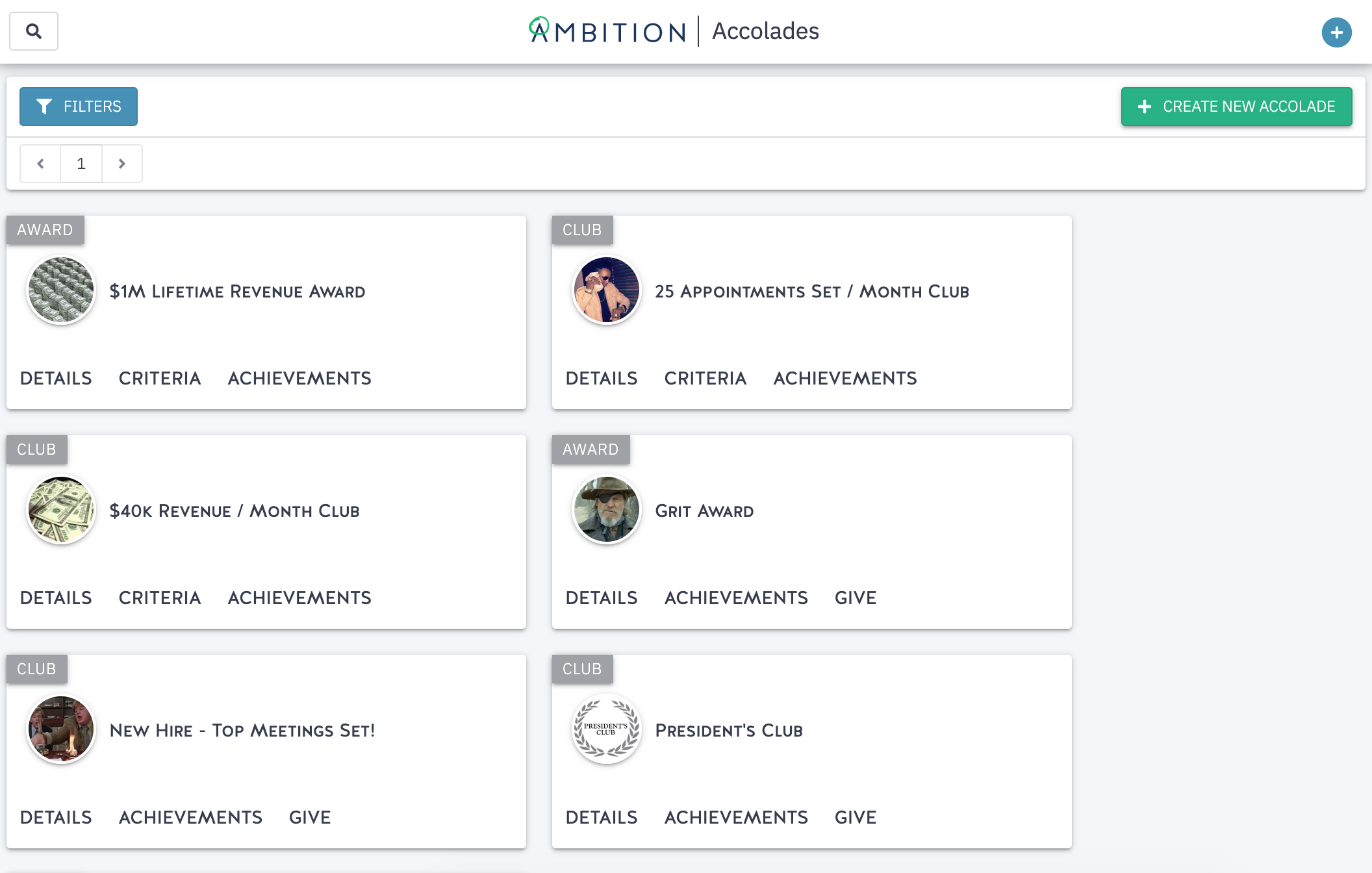 All Achievements - Filterable view of all Accolade achievements within your Organization.
ex. Support team member can see all Accolades that have been achieved by Sales team members.

Check out: How do I create an Accolade in Ambition?