Dashboard Landing Page
Dashboards are included in Gamify, Coach, Pro, and Enterprise Packages.
By default, when you log into Ambition, the Dashboard shown is your Personal, User Dashboard.
However, as a Manager you may find viewing your Team, Role, Managerial Dashboard is more beneficial to set as your Landing Page.
You can set your Landing Page Dashboard through the Landing Page dropdown located within your settings page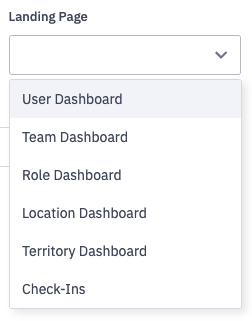 If your Organization utilizes our Salesforce
Lightning Widget/Components
, the Landing Page selected in your Settings will determine what Dashboard information is shown on the Widget!
Set Landing Page
1. On your User Dashboard Click the gear icon,
, next to your name.
You will be navigated into your User settings.
OR
1. Open the left navigation, and click on your image and name in the lower left corner of Ambition, and select User Settings.
2. Locate the Landing Page dropdown.
Select the Dashboard you'd like to set as your Landing Page.
Aside from the Manager Dashboard, options will be limited to Groups that you are an active member of!
Ex. Erin is a member of the Account Executives Role, but manages the Business Development Reps. Selecting the Role Dashboard would display the Account Executives Dashboard as Erin's Landing Page.
Note: Only those with Admin Permissions will have the Organization Dashboard option.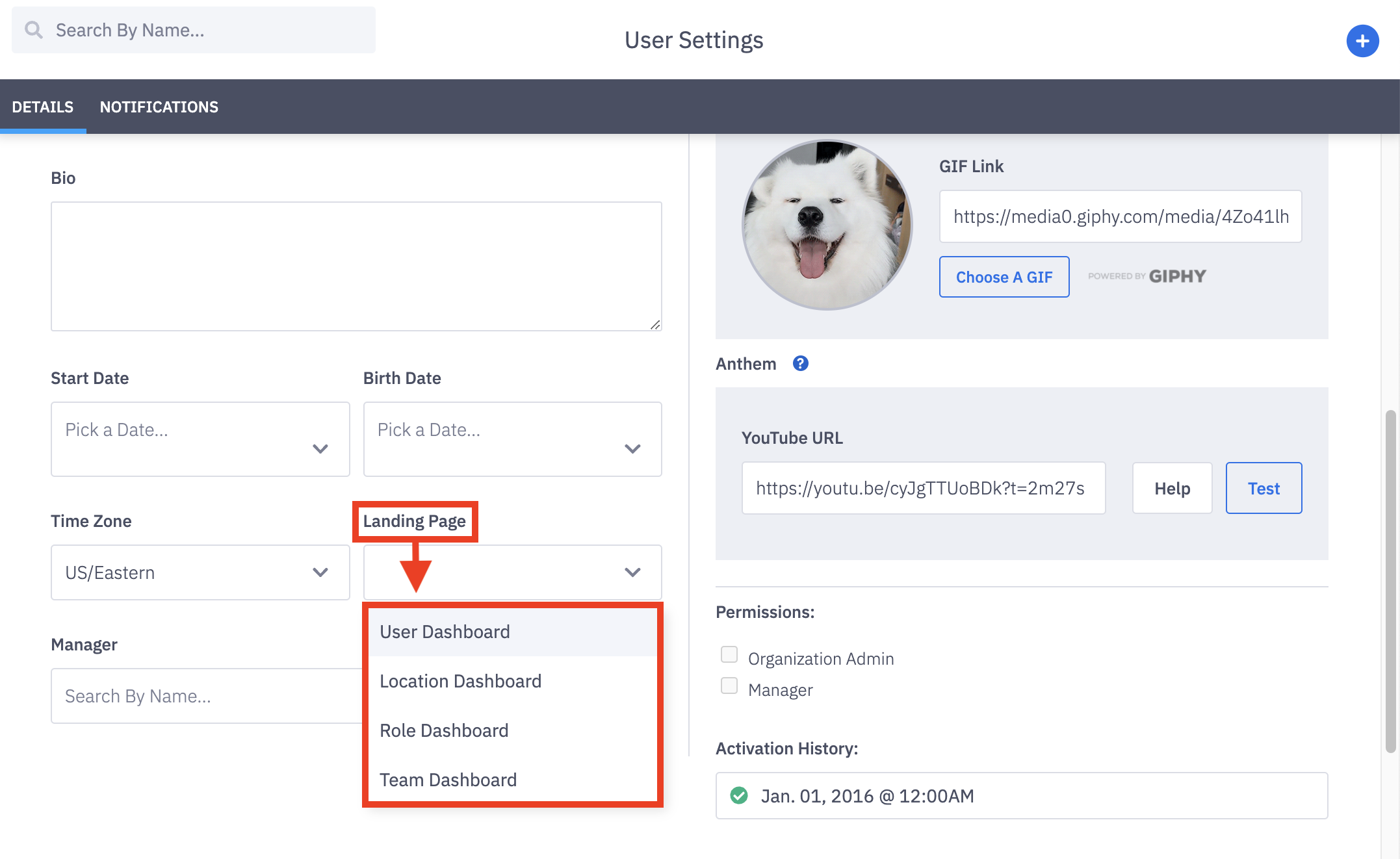 3. Make necessary changes, and then click the Save Changes button at the bottom of the page.