Accolade Notifications
Users will be notified via email when they achieve an Accolade.
If you wish to opt out of Email Notifications, learn more here.
Accolade Email Content and Examples
Accolade Achieved
Accolade Achievement emails will notify the user who achieved the Accolade.
The email will contain:
Accolades name
Image associated with the Accolade
If manually given, the name of the user who gave you the Accolade will be included.
If manually given and a Reason for giving the Accolade was provided, the reason will be included.
Example Email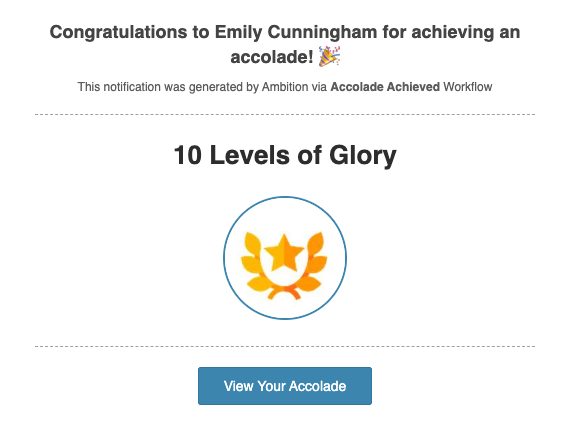 Example of Manager Discretion Accolade Email